The extension will enable Barramundi Asia to increase production threefold to almost 1.8 million fish fry a year, enabling them to harvest 6,000 tonnes of fish a year. According to the Straits Times, this will mean the firm is able to produce more fish each year than were produced by Singapore's 120 fish farms combined during 2018 and is a major step towards their goal of being "the world's largest" barramundi producer.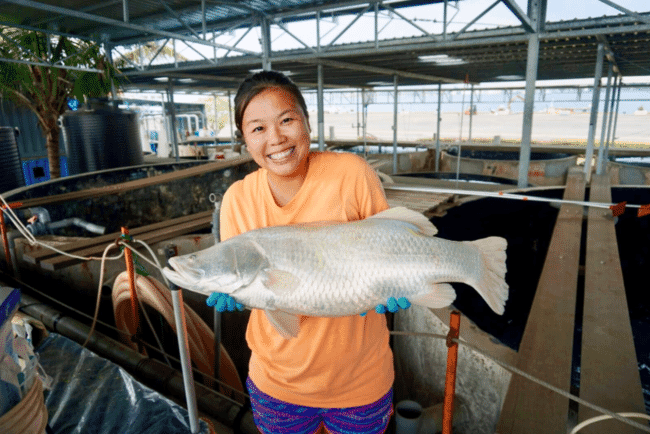 The extension allows for the addition of eight 50 m3 tanks and increases production capacity to 150,000 fish - which are marketed under the own Kühlbarra brand - a month.
At the opening of the new hatchery, which took place yesterday, company MD, Joep Klein Staarman, said: "The extension of the nursery and implementation of new technologies bring us closer than ever to achieving Barramundi Asia's vision of becoming the world's largest supplier of sustainable barramundi.
"Additionally, the increase in scale achieved with the extra fingerlings going to the sea allows us to use automation to achieve cost reduction and economy of scale."