The course, which can either be delivered over one-day at the NAFC in Shetland, by arrangement in other locations, or completed via a distance learning option, is aimed at entry-level marine and fresh water husbandry and maintenance staff and site managers.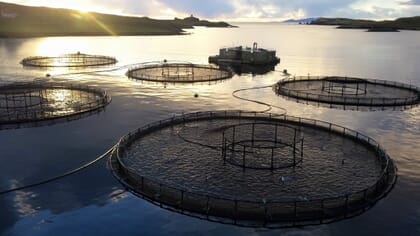 The course covers a variety of topics: including legislative requirements; causes of fish escapes; cage and net types, designs, weighting, securing; predator netting; inspections; mooring systems and maintenance; statutory record keeping; dealing with losses; and health and safety considerations.
Online learning requires students to follow simple instructions provided in an induction booklet and online, and should take about 10 hours to complete. The online course is flexible and students have six months from enrolment to complete the course which can be accessed on any internet enabled device including smartphones, tablets (android and iPad) and computers. Online students are able to contact an NAFC tutor for assistance at any stage of the course.
There will be a short written assessment at the end of the course. A certificate will be issued on successful completion of the course.