Sponsor message
Are you trying to break into aquaculture industry or already working in the field and looking to gain additional expertise for career development?
Shetland college launches containment course
An introductory training course covering topics relevant to setting up and maintaining aquaculture facilities to prevent the escape of stock has been launched today by the NAFC.
The course, which can either be delivered over one-day at the NAFC in Shetland, by arrangement in other locations, or completed via a distance learning option, is aimed at entry-level marine and fresh water husbandry and maintenance staff and site managers.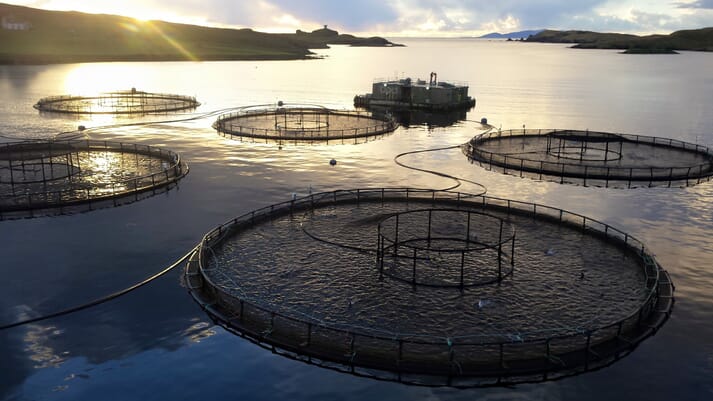 The course covers a variety of topics: including legislative requirements; causes of fish escapes; cage and net types, designs, weighting, securing; predator netting; inspections; mooring systems and maintenance; statutory record keeping; dealing with losses; and health and safety considerations.
Online learning requires students to follow simple instructions provided in an induction booklet and online, and should take about 10 hours to complete. The online course is flexible and students have six months from enrolment to complete the course which can be accessed on any internet enabled device including smartphones, tablets (android and iPad) and computers. Online students are able to contact an NAFC tutor for assistance at any stage of the course.
There will be a short written assessment at the end of the course. A certificate will be issued on successful completion of the course.
Sponsor message
UMass Sustainable Aquaculture Online Courses
Aquaculture is an increasingly important source of safe, nutritious, and sustainable seafood for people worldwide. Globally, aquaculture production must double by 2030 to keep pace with demand. These increases in demand for aquaculture products, food security considerations, and job creation have generated an increased need for skilled workers.
Discover how you can be part of this rapidly expanding industry.