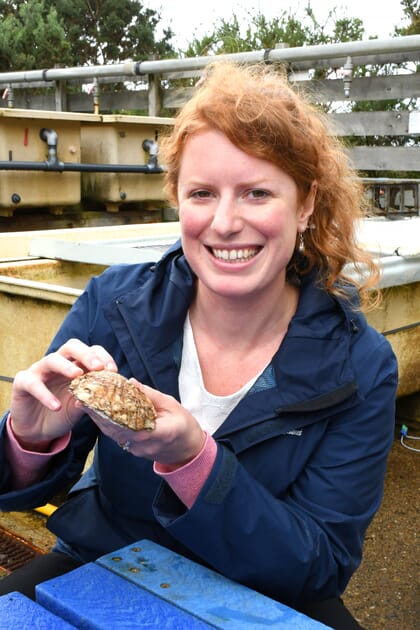 Dr Mairi Cowan, from the Scottish Association for Marine Science (SAMS) in Oban, will spend the next three years investigating hormonal and environmental factors that control the development of the native oyster (Ostrea edulis) during key life stages. Her €337,400 Neuroshell project is funded by a EU Horizon 2020 Marie Curie Fellowship.
Dr Cowan is currently studying how temperature and light affect the hormones of native oysters and samples their neural and reproductive tissues during the conditioning and spawning period to identify the hormones that are involved in mediating environmental effects on reproduction.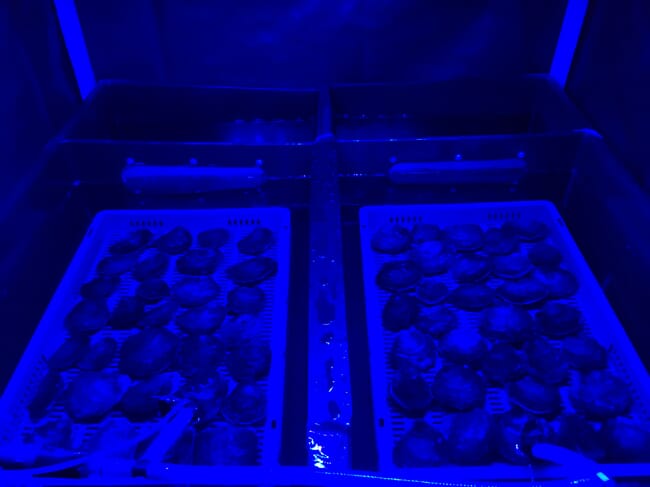 She said: "Environmental factors are controlling the seasonality of reproduction in oysters through mechanisms of hormone control, but exactly which hormone systems are involved in this transduction is unclear.
"Oysters integrate a medley of cues from the natural environment, which can be difficult to recreate in a captive environment such as a hatchery. This can lead to problems in the synchrony of adults spawning and metamorphosis of larvae into spat.
"At the fundamental level, if you can understand the hormonal control mechanisms of reproduction and how environmental factors are driving these, you can tailor culture conditions to optimise reproductive success in a hatchery. This information can be used, not only to increase production but supports the conservation of the species."
Dr Cowan gained her PhD at the Institute of Aquaculture before working for five years at the University of Cadiz in Spain, studying brain hormone systems in sea bass.
Dr Cowan has a helper in MSc student Aaliyah Malla, who's MSc dissertation is on broodstock conditioning of native oyster.