Hendrix Genetics is focused on innovative and sustainable solutions throughout the value chain and will support the development of SSC's broodstock programme for its unique strain of Native Hebridean salmon – a strain developed from wild salmon caught in the rivers of North Uist.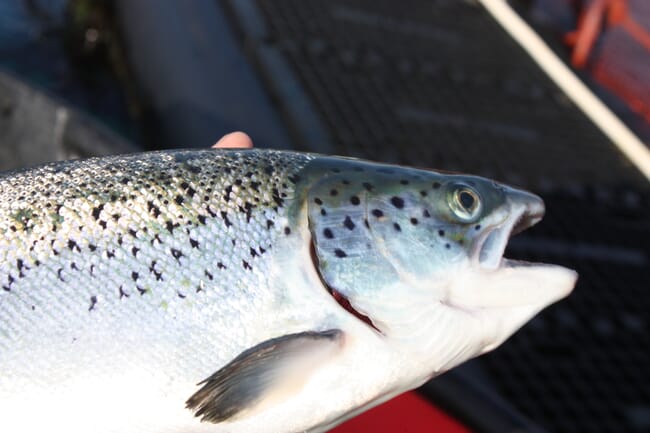 Craig Anderson, chief executive of The Scottish Salmon Company, said: "This agreement marks an important step forward for our innovative Native Hebridean salmon broodstock programme and supports our wider aim of developing long term strategic industry partnerships.
"Hendrix are international leaders in their field and we look forward to working closely with them both to ensure consistent smolt supply and to further develop our Native Hebridean broodstock development programme. The programme has been in development for a number of years and is a key part of our strategy and commitment to Scottish provenance."
Native Hebridean salmon were introduced to the international market at Seafood Expo Global in April and the product has gained recognition from the Federation of Chefs Scotland as well as winning two categories at last year's Highlands and Islands Food and Drink Awards. Initial feedback from export markets is promising, with sales to North America, Europe and the Far East.
Neil Manchester, managing director of Hendrix Genetics Aquaculture, said: "We are delighted to be working with The Scottish Salmon Company in the further development of this premium brand. Scottish salmon already has the highest level of recognition globally, and Hendrix Genetics is proud to be part of the team taking this unique heritage brand to what will undoubtedly be world leading status."