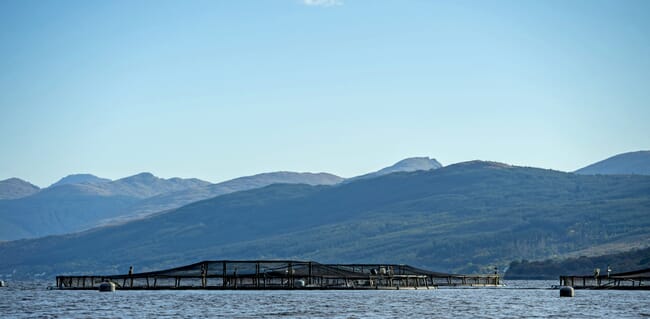 The sector harvested 203,881 tonnes – a 30 percent increase compared to the previous year – and has forecast 2020's harvest to be 207,630, tonnes.
On a less positive note, the smolt survival rate for the 2017 input year class decreased to 73.8 percent and there were three escape incidents, involving the loss of 28,470 fish from seawater Atlantic salmon sites.
Sea cage capacity increased by 1,706,000 m3 during 2019 and the number of sea cage sites in production increased by seven. Production efficiency in sea cages, measured as the ratio of fish weight in kilograms produced per cubic metre, increased from 7.8 kg/m3 in 2018 to 9.4 kg/m3 in 2019.
Staff numbers increased by 185, to reach 1,651, and mean productivity increased to 123.5 tonnes per person. The number of sites producing over 500 tonnes increased by 23 and the trend towards production in larger sites continued, with 87.1 percent of production being derived from sites producing over 1,000 tonnes.
Of the 224 active Atlantic salmon seawater cage sites in 2019, four were certified as organic, producing 4,462 tonnes.

The rainbow trout sector also reported an increase in harvests, which rose by 15 percent to reach 7,405 tonnes.