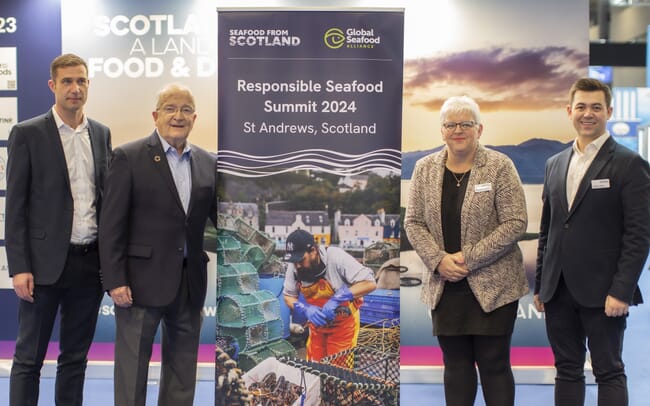 More than 400 delegates are expected to descend on the prestigious five-star Fairmont Hotel in St Andrews in October 2024 for the Responsible Seafood Summit – the first time the global seafood summit has been hosted in Scotland.
The summit will be co-hosted by trade marketing body Seafood Scotland and summit organiser Global Seafood Alliance. The multi-day event in October 2024 will include a conference with international speakers focusing on production, sustainability, innovation and market trends, as well as the opportunity for delegates to go on 'learning journeys' to meet the people and the products that are the hallmark of the seafood industry.
Donna Fordyce, chief executive of Seafood Scotland, explained in a press release that St Andrews was chosen because of its unrivalled facilities for visitors, and in recognition of its fishing communities around its coastline.
She added: "Scotland is one of the world's most trusted seafood producing countries thanks to our investment in quality, innovation and sustainability. We produce over 60 species of seafood and export to over 120 countries globally. Our industry spans world-class fish-markets and expert processors to stunning sea loch farms and hand dived shellfish. We will be ensuring our guests have an opportunity to experience the unrivalled seafood, latest innovations and sustainable best practice we can offer from Scotland."
Wally Stevens, interim CEO of the Global Seafood Alliance, concluded: "Scottish seafood is highly prized in many key markets around the world and, having visited Scotland earlier this year, we already know that St Andrews is a prime location for the 2024 summit. Having spent the first two years post-pandemic in North America, we're thrilled to be returning to Europe for our annual headline event and we're expecting delegates from every corner of the globe to be in St Andrews, particularly now that Asia has fully opened up."