The announcement follows a three-year battle by Benchmark Animal Health and the Fish Vet Group, which are both part of Benchmark Holdings, against rival aquaculture outfit Neptune Pharma.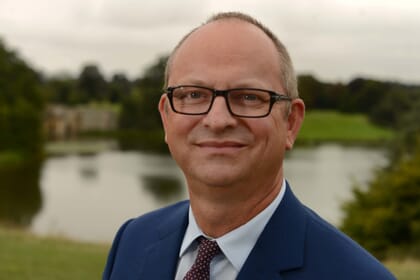 The Court of Appeal affirmed the January 2016 decision of an Oslo District Court to dismiss claims made by Benchmark CEO Malcolm Pye that Neptune's directors Victor and Adrian Endacott stole intellectual property relating to Salmosan.
The court heard that the Endacotts provided consultancy services to Pye for a period in the 2000s before launching a rival Azamethiphos-based sea lice treatment, Trident Vet (now Azasure Vet) in 2014. Pye alleged that Neptune unlawfully exploited trade secrets gleaned while advising the Benchmark CEO.
The Court of Appeal dismissed Pye's claim, indicating that Neptune was not involved in any violation or abuse of corporate secrets. In dismissing Pye's case, the court ruled that the development of Trident Vet must be seen as a result of Neptune's own development work.
In rejecting FVG's appeal, the Court of Appeal dismissed the company's demand that Neptune be liable to pay NOK 120 million. Instead the court ordered that Benchmark and FVG jointly pay Neptune NOK 1.6 million. Separately FVG was ordered to pay Neptune NOK 200,000 in costs.
In its final judgement, the Court of Appeal referred last month to a 1996 ruling in which the English High Court of Justice held that it may infer that the purpose of litigation could be harassment should the plaintiff not give full details of the confidential information on which they intend to rely on during proceedings.
Reflecting on the judgement, Neptune CEO Adrian Endacott said: "For 40 months, FVG and Benchmark have used the Norwegian legal system as a tool to harass me, my father and my companies. We've been entirely exonerated of the false allegations of theft of trade secrets made by FVG and Benchmark. Both an Oslo District Court and the Norwegian Court of Appeal have found in entirely in our favour.
"The financial damage Benchmark and FVG have caused Neptune with this false action over the last 40 months is estimated to be above NOK 200 million. As well as financial damage, there is a human side to this case. The case has placed a heavy burden on my family that no-one should have to go through. I can never forgive that.
"Unfortunately, our victory in the Court of Appeal is not the end of this situation. It signals the beginning of Neptune's pursuit of justice. We will not rest until the individuals responsible for the false action are brought before the court and Neptune have been adequately compensated for the financial losses caused by these acts."
Benchmark response
Benchmark, for their part, were understandably disappointed by the verdict and stood by their beliefs.
As a spokesperson reflected: "Benchmark brought a claim against Neptune Pharma on the basis that they have misused Benchmark's trade secrets and acted in breach of good business practice with regards to one of Benchmark's products against sea lice.
"We are naturally disappointed that our appeal was dismissed and strongly believe in the merits of our case. We are pleased that the Court of Appeal uphold that Neptune Pharma had illegally infringed Benchmark's trademark in Norway.
"Benchmark welcomes the introduction of new products and services on the market and fair competition. The company has a duty to support business conducted with integrity and reserves its rights to pursue any legal action it deems necessary in order to protect its intellectual property."