Wild-caught wrasse are widely used as cleaner fish by the salmon farming sector but the fishery currently relies on the adherence to voluntary measures, introduced in 2018, about sustainable harvesting.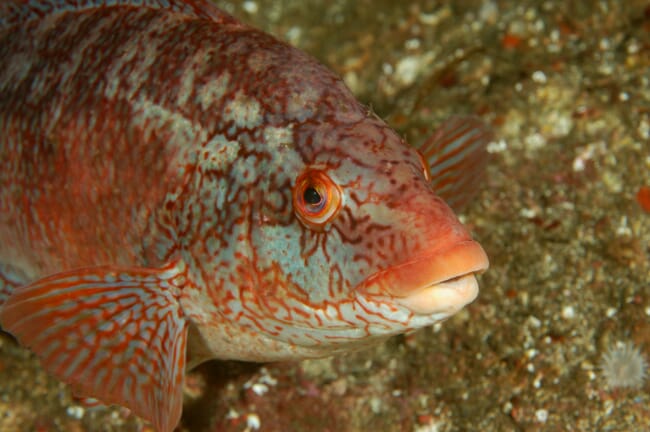 However, the comparatively lightly regulated wrasse fishery has come under fire from conservation and angling interests, who claim that it could be having a severe impact not just on wrasse populations, but also on the coastal ecosystem at large.

As a result Marine Scotland have announced plans to introduce "mandatory controls covering the reporting and practice of wild wrasse harvesting".
The measures are being preceded by a new consultation that has been launched after Marine Scotland "concluded that while most of the original voluntary measures are operating satisfactorily, there is scope to improve the reporting of wrasse fishing activity and merit in introducing more formal harvesting measures - which would bring the wrasse fishery more into line with other Scottish fisheries."

Their intention is to issue "eligible wrasse fishermen a new permit which will set conditions for participating in the fishery", but before this is completed they have invited stakeholders to share their views on the proposals.
Anne Anderson, sustainability director at the Scottish Salmon Producers Organisation (SSPO), welcomed the news, stating: "Following the successful pilot of voluntary measures, we welcome this consultation to consider how to strengthen and maintain sustainable wrasse fisheries.
"We continue to support the gathering of data which will provide greater depth of information and analysis. In turn, this will assist with the development of adaptive management for the fisheries."
Around a million wrasse are caught around the UK's shores for use as cleaner fish in the Scottish salmon farming sector. Questions over whether this harvest is sustainable led farming companies to invest in research into breeding these in captivity. A joint project involving Mowi, Scottish Sea Farms, the University of Stirling and BioMar achieved notable success last year, when it successfully closed the cycle of ballan wrasse production at a facility capable of producing 200,000 of the cleaner fish a year in Machrihanish.
More recently Mowi has opened a hatchery in Anglesey capable of producing up to a million farmed wrasse per year.
To take part in the consultation, click here.