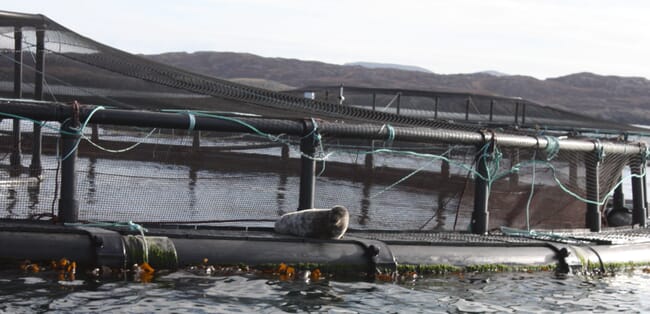 Farmers will conduct risk assessments on the use of acoustic deterrent devices (ADDs) which are currently used throughout the sector. The review aims to ensure compliance with Scottish Government plans to more tightly enforce European regulations on the protection of marine mammals.
The initiative is being undertaken after discussions with Marine Scotland, the Scottish Government agency responsible for aquaculture and the risk assessments will be done in conjunction with the agency.
Officials at Marine Scotland will then assess the information produced by the sector and decide whether European Protected Species (EPS) licences might be required for some sites in the future.
Salmon farmers are required by law to protect their fish and acoustic devices are a vital part of the management techniques to help prevent attack by a growing population of seals. As a result, Scotland's salmon farmers expect acoustic devices to remain a part of the suite of predator deterrent measures used on fish farms after the review is completed.
Anne Anderson, sustainability director at the Scottish Salmon Producers Organisation, said: "It is critical that, like any farmer, salmon farmers have a suite of deterrents, each of which offers a different protection against predation, particularly as they have a statutory duty to care for the welfare of their fish.
"This move shows that the salmon farming sector is serious about its long-term sustainability and its commitment to openness and transparency. It also reinforces the sector's call for robust and intelligent regulation to enable it to operate, plan and grow sustainably."