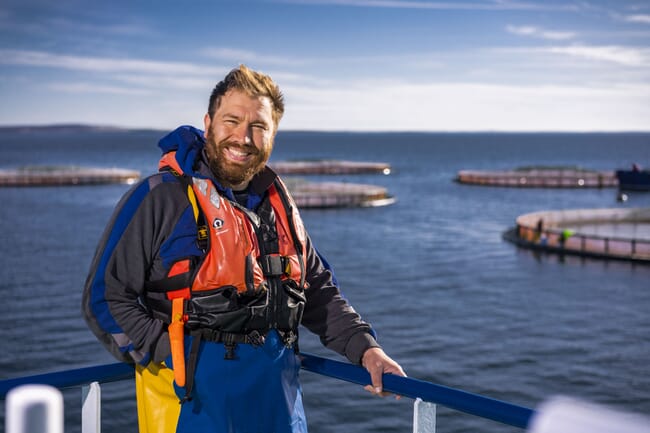 Six farms were criticised in the report which was published by Compassion in World Farming (CIWF), and farmers have responded by saying that they are confident enough that all sites are adhering to the high standards of the RSPCA Assured animal welfare programme that they are prepared to open their farms at any time to RSPCA inspectors.
"A number of farms were the subject of unfounded allegations of welfare breaches earlier this week by a campaigning group using footage supplied by anti-fish farm activists," notes the Scottish Salmon Producers Organisation (SSPO), in a press release explaining the decision.
"At least one of the claims about Scotland's salmon farms in that report was wrong while others were exaggerated and distorted," says the SSPO.
Tavish Scott, chief executive of the SSPO, said: "We take all allegations about breaches of fish welfare extremely seriously which is why we are taking this step.
"We are also adamant that there is no substance to any of these claims. That is why we are inviting auditors from RSPCA Assured to come to our farms.
"We are so confident that our farmers maintain exemplary standards of fish health and welfare that they can come at any time to check."
Scottish salmon farms are routinely visited by RSPCA Assured for audits, to make sure they have exemplary welfare standards.
"We respect the role that RSPCA Assured plays in keeping our standards high. However, there are some people and groups out there who just want to dismantle the Scottish salmon farming sector and they will make claims, however unfounded, to try to achieve their aims," Scott added.