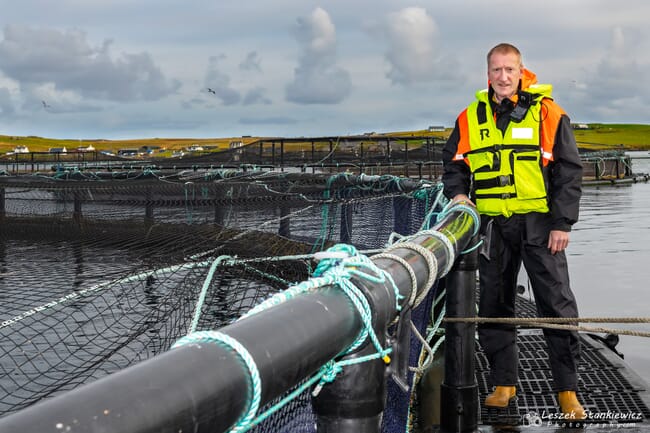 Under the plan 10 percent of Scotland's seas were due to be protected from a wide range of commercial activities, including aquaculture and fishing, by 2026.

However – following widespread opposition from both coastal communities and a raft of politicians, including prominent SNP members – the government announced today that the initiative "will not be progressed".
A consultation about HPMAs prompted 4,000 responses, with many respondents expressing fears that the proposals would destroy fragile coastal communities that rely on fishing and aquaculture. A seafood alliance representing the fishing, aquaculture and processing sectors was formed to fight HPMAs, launching a petition against the proposals.
Responding to the news that the HMPA initiative had been dropped, Tavish Scott, chief executive of Salmon Scotland, said: "HPMAs united coastal communities and MSPs in total opposition, as they posed a risk of banning all human activity from vast swathes of Scotland's coastline.
"We welcome the Scottish Government's confirmation that HPMAs, as currently conceived, will be scrapped. This decision comes as a massive relief to salmon farmers and others who were concerned about the impact on their jobs. I am grateful to all the MSPs who have spoken up in support of our sector during these difficult months and to those who signed our petition outside Holyrood a fortnight ago.
"We commit to working with the Scottish Government to develop workable proposals that safeguard both livelihoods and the marine environment on which they rely."
In place of the HPMAs, the Scottish Government has pledged that it will take more time to work with industry, communities and conservation organisations to enhance marine protection, while supporting any groups that wish to pursue community-led marine protection in their local area on a quicker timescale, such as those initiatives in Lamlash Bay on Arran, and St Abbs and Eyemouth in Berwickshire.