Despite a 3 per cent decrease in volume, to 2.7 million tonnes, to total value was NOK 107.3 billion (£9.28 billion) – 8 percent higher than 2018, which held the previous record.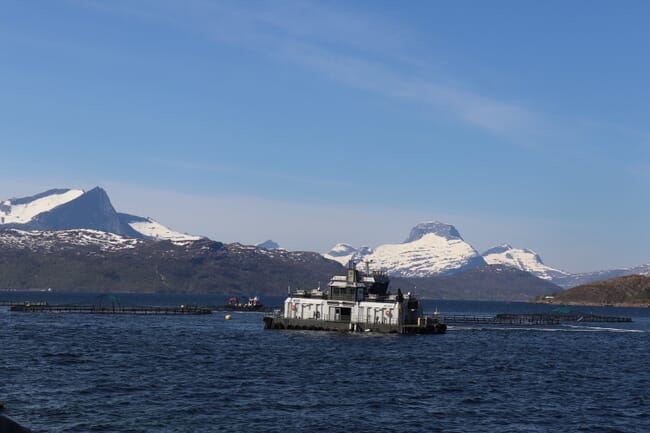 "The Norwegian seafood industry deliver high-quality products that correspond with global trends. Consumers around the world are seeking healthy, sustainable, and tasty food. Norwegian seafood is meeting this demand. Both the aquaculture and fisheries sectors have been instrumental in reaching record-level export value in 2019," said Renate Larsen, CEO of the Norwegian Seafood Council.

"In addition to a weak Norwegian krone and improved market access, we have seen a rise in prices for several of our most important commercial species. In sum, this has led to strong demand and higher prices for Norwegian seafood," said Tom-Jørgen Gangsø, Director of Market Insight and Market Access at the Norwegian Seafood Council.
Aquaculture represented 71 per cent by value and 44.6 per cent by volume of the exports – accounting for 1.2 million tonnes, worth NOK 76.5 billion. The volume produced by aquaculture increased by 7 per cent, while the export value rose by 8 per cent compared to 2018.
Salmon exports rose by 6 percent in volume to reach 1.1 million tonnes, worth NOK 72.5 billion – 7 percent more than in 2018.
"The weakening of the Norwegian kroner and increased demand for Norwegian salmon are the two main reasons for the increase in value 2019," said Paul T Aandahl, seafood analyst with the Norwegian Seafood Council.
2019 saw a significant increase in the trade of seafood between Norway and China.
"2019 was the year where Norwegian salmon made its comeback in the Chinese market. Throughout the year, market access has bettered terms for Norwegian players with interest in the Chinese market. We expect the positive trend to continue for 2020," said Victoria Braathen from the Norwegian Seafood Council in China.
Meanwhile trout exports rose by 29 percent in volume to reach 59,600 tonnes – worth NOK 3.7 billion, an increase of 24 percent.
"Generally, we see that trout prices follow salmon prices. That is why the price of trout remained at almost the same level as in 2018, despite a relatively large growth in export volume," said Aandahl.