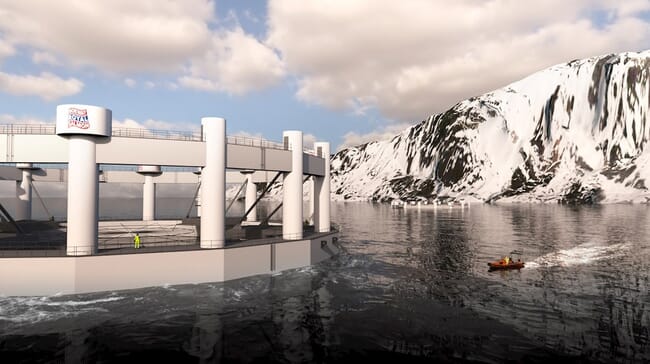 SalMar has signed an agreement with ABB to operate digital services at the remote-controlled Arctic Offshore Farming facility located at sea off northern Norway. The partnership will see ABB deploy their technology to collect real-time and historical operational data from individual fish farms and distribute it securely to SalMar's cloud-based database.
Through the Arctic Offshore Farming Project, SalMar seeks to pioneer the development of offshore salmon farming to provide new areas for growth whilst mitigating environmental challenges, such as sea lice infestations. Offshore salmon farming requires larger fish farms with advanced technology to operate in more challenging environments than traditional smaller sites in sheltered locations, therefore the real-time operational monitoring, facilitated by ABB, is an important part of the infrastructure that makes these sites feasible.
ABB has previously supplied SalMar with integrated electrical, automation, instrumentation, and telecommunications technology for the offshore farming project, and through their new partnership they aim to collect and distribute important operational data to satisfy operational demands for more uptime, a reduced carbon footprint, increased efficiency and optimised maintenance.
"Capturing the operational data you need with the quality you need is a natural first step in the digital journey. Using this data in operational services will enable increased effectiveness, profitability and sustainability," said Per-Erik Holsten, Head of ABB Energy Industries for Northern Europe.
"[The technology] makes the fish farms smarter and supports SalMar's efforts to gather information from various sites to facilitate and implement best practices across their entire fleet," he added.