The company's H1 results, published this week, show an operating EBIT/kg if RUB 200 (€2.7; NOK 26) per kilo.
They attribute this "record performance" to "implementation of the development plans announced during the SPO in 2017". These included a vertical integration strategy that has given them full control of all stages of the production, processing and sale of fish.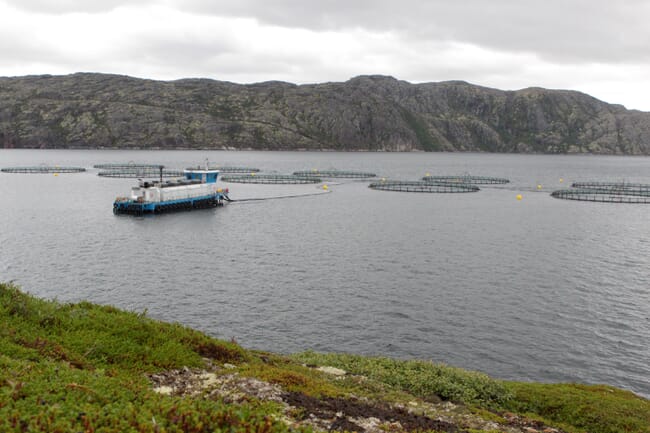 They also note the advantages of their transition to annual stocking, monitoring of the full rearing cycle, better organisation of feed supplies and the successful development a new sales system. These resulted in a considerable increase in sales to 9,600 tonnes in H1 2019, up from 800 tonnes a year earlier.
Margins were also helped by "a favourable pricing environment" which enabled the company to achieve revenue of RUB 4.8 billion, compared with RUB 0.3 billion for the same period in 2018.
Russian Aquaculture CEO, Ilya Sosnov, said: "The first half of 2019 was an important milestone for our company. As we wrap up this reporting period, we have, in effect, three generations of fish in the water, that is, the full cycle. Following our SPO in 2017, we attracted investments in order to carry out an extensive capital investment programme focused on transforming Russian Aquaculture into a vertically integrated business that controls every aspect of value creation: from raising our own juvenile fish, through the operation of cages and our own fleet, to direct sales.

"Stable cash flow has enabled the company to invest in expanding its capacity to 30–35 thousand tonnes of fish production per year by 2025. Moreover, the company already has the necessary hatcheries to achieve these plans.

"Globally, we see growing interest on the part of investors in aquaculture companies, which is accompanied by an increase in the market capitalisation of major players around the world. The development of the Russian market for chilled red fish is only gaining momentum; we expect continued growth in demand for our products, which are unique in terms of their freshness and other features."

The company expects to produce about 18,000 to 20,000 tonnes of fish by the end of 2019 and to increase this to as much as 35,000 tonnes by 2025.