Ilya Shestakov, Russia's Deputy Minister of Agriculture and president of the Federal Agency for Fishery (Rosrybolovstvo), took part in the feed mill's official launching ceremony. The facility is run by local company Karelian Fish Plants Korma. This year, the feed mill, which was enabled with a capacity of 2,500 tonnes of feed per year, will launch test production, and it is expected to conclude its first contracts for deliveries to aquaculture industry players in 2018.
The facility's capacity could be further expanded to up to 12,000 tonnes per year, the Rosrybolovstvo said in a statement. The first phase of the investment was worth about RUB 50 million (US$850,000).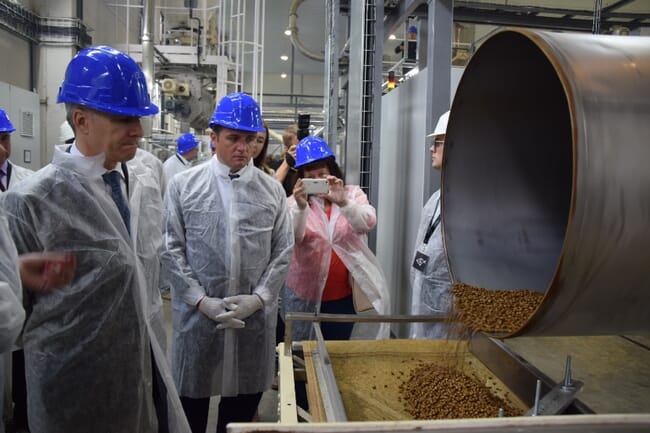 "Opening new feed mills is strategically important for the development of aquaculture," the deputy minister said in a statement.
Last year, Karelia's 56 farms produced more than 21,000 tonnes of fish, including trout, sturgeon and coregonus. This represented an increase of 15.2% compared with 2015, and allowed Karelia to take the lead among all the Russian regions regarding trout aquaculture, according to data obtained by the Rosrybolostvo.
In the near future, Karelia's aquaculture production is to increase to up to 35,000 tonnes per year, and the state authorities aim to gradually replace imports of feed from Finland, Denmark, France and Italy with domestic production. The launching of the new feed mill is part of these plans, the Russian agency said. The region's aquaculture industry currently imports about 25,000 tonnes of feed per year.
Karelia is located in the country's north-western part, on the Russian White Sea shore.