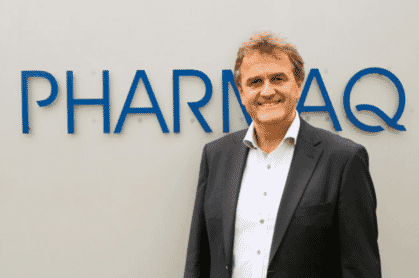 Why is it important for Pharmaq to support Aquaculture Innovation Europe?
Firstly, it's important for us to always learn about opportunities for innovation across all functions of our business. We are persistently looking for partners who we can work with to advance the industry and we welcome new ideas from many different angles.
The Aquaculture Innovation Europe summit is a great platform for innovative start-ups and larger organisations to meet, share in our joint passion for the industry and lay the foundations of a relationship. Over the course of the two days here we've seen 10 Innovation Showcase presentations and, importantly, had the opportunity to meet the people behind the innovations from all over the world, which is really exciting for me.
What is the best method for innovators to approach large organisations like Pharmaq?
Forming relationships with people within the organisation is crucial to a successful partnership between any innovator and large organisation. Practically speaking, the best way to do that initially is through a telephone call or by arranging a face-to-face meeting. Events such as Aquaculture Innovation Europe are fantastic for making such introductions and we've had very busy schedule trying to meet everyone.
Partnerships are built on shared passions so the demonstration of this from both teams is important during the initial meeting. Secondly, we are always keen to see an understanding of the market from innovators. In an industry where there are so many things one can focus on, a clear vision and understanding of the opportunity that is being targeted is key.
With so many exciting developments in the aquaculture industry, what are Pharmaq's top priorities?
There are indeed many exciting developments - today we've seen 10 companies focusing on matters such as innovative feed solutions, the use of big data, oral vaccination and sea lice treatment to name a few.
When it comes to disease, the challenge is to fund research and development for vaccines at the right time. Research is expensive and there are many diseases that appear and then go away again without causing a significant problem. Identifying the diseases that are going to cause a big problem and put money into research for those is an industry challenge. Now, our main priority is for salmon but we are also paying close attention to emerging markets.
Find out more about the Aquaculture Innovation Summit here, including links to all 10 innovators.