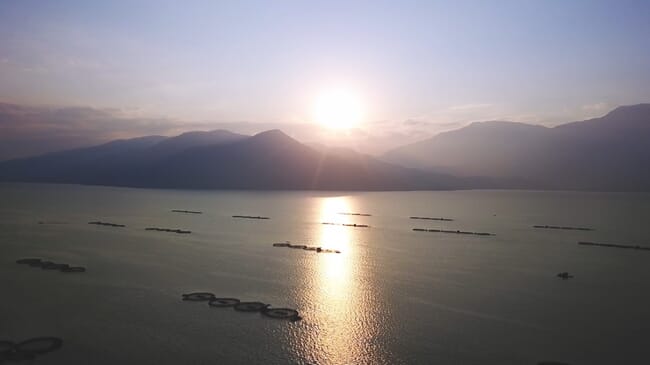 So announced the company this week, after growing speculation that a recent official statement from President Xiomara Castro de Zelaya, would impact their tilapia farming operations.

Over the last 12 months, the Honduran authorities have expressed a strong intention to restore Lake Yojoa as a national treasure; in the process, according to Regal Springs, they have opened discussions with all economic and community stakeholders that have a potential impact on the lake, including Aquafinca.
In a statement issued today, Regal Springs announced that they have "been supporting the Honduran government in its endeavors to enhance its conservation efforts over the last year — actively working with the authorities to find a way forward that suits all parties.
"There are many matters to consider, including the welfare of many local communities whose livelihoods and families depend on working the farms every day. The company's many constructive discussions also include further optimization of its larger operations in Lake El Cajon in conjunction with state owners of the lake: ENEE, the national electricity company.
"Regal Springs anticipates no disruption to supply; indeed, it welcomes the expansion discussion of its overall facilities through Lake El Cajon. Regal Springs would like to assure its many valued customers around the world that it puts the business supply continuity of its premium tilapia as a top priority. The company has always optimized production between its two lakes in Honduras and will continue to do so — providing stocks from its other farming operations in Mexico and Indonesia if needed. Regal Springs' aim is always to fully satisfy the high demand for its excellent-quality fish."
Background
Regal Springs has been present in Honduras via a local entity – Aquafinca St Peter Fish – for over 25 years. The company farms tilapia on two fully certified, locally licensed lakes — mainly in Lake El Cajon, a large artificial dam located in a remote rural natural forest region, where over two thirds of Aquafinca's production comes from, and the smaller farming site of Lake Yojoa, one of the few natural lakes in Honduras.

"The company takes pride in consistently fulfilling stringent international standards, including having the world's first fish farm certified to the Aquaculture Stewardship Council [ASC] standard and the first 4-star BAP tilapia fish farms in Honduras and Mexico," Regal Springs added.