The company's Q3 report, published today notes that an unusually warm autumn led to a number of biological issues, resulting in the need to harvest fish at lower weights than intended.
The company predicts that higher production costs, due to the high rate of mortalities, are likely to affect costs into 2018, but that they hope to overcome these challenges with the continued use of Hydrolicers and freshwater treatments against lice and AGD, as well as rolling out their strategy to stock cleaner fish at all their sites. As a result, the company reiterates target to harvest 25,000 tonnes in 2017 and predicts a harvest volume of 26,500 tonnes in 2018.
Post-production
Revenues were £39.0m (Q3 2016: £25.2m) on harvested volumes of 6,781 tonnes (Q3 2016: 5,486 tonnes). Increased revenue was driven by higher harvesting volumes and higher prices compared to Q3 2016.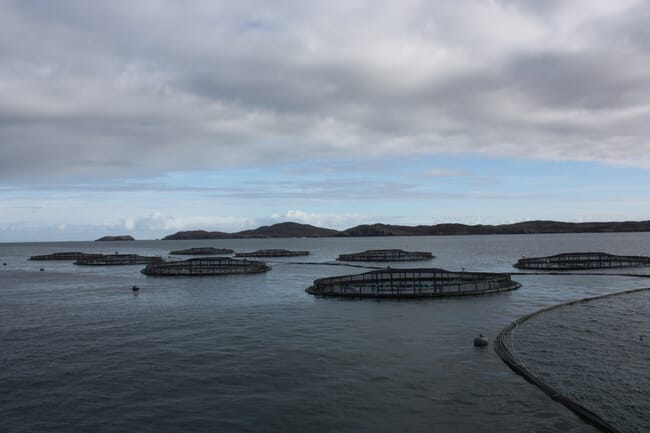 The report reveals that the company is planning to increase its investments in value-added processing, following the introduction of a new filleting facility, designed to improve flexibility and strengthen consistent and valued service.
Export sales accounted for 48% of value in Q3 2017, compared to 42% in Q3 2016, demonstrating the effective strategy of driving export growth. Underpinning the strategy is a focus on partnerships with key customers, identifying niche export market opportunities for premium products such as Label Rouge salmon, developing the product range and regional brand development.
"During the third quarter, we continued to develop our operations, investing in operational efficiency and capacity," said Craig Anderson, CEO. "We continue to pursue our ambitions to drive export growth and develop our premium brands with a focus on provenance. The Scottish Salmon Company has successfully developed the market further for Native Hebridean salmon. The innovative success being recognised recently in winning three Food & Drink awards."