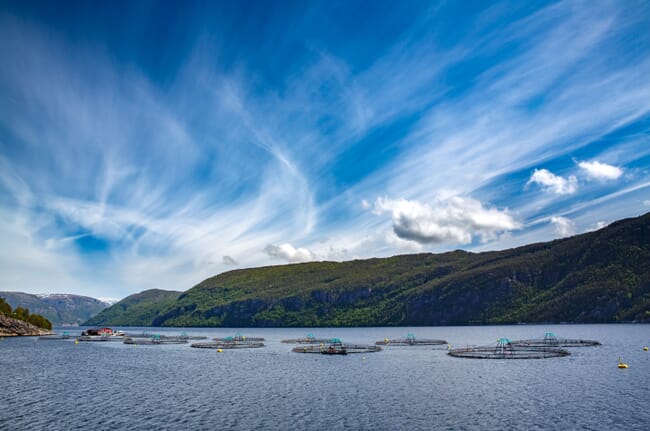 FAIRR, a network of global investors aiming to create awareness over environmental, social and corporate governance (ESG) issues, has said Covid-19 is "a warning of the role modern animal production systems can play in increasing zoonotic disease risk" and that "a monumental and coordinated shift in biosecurity training, safety and surveillance is needed, especially in emerging markets".
In a new report, called An Industry Infected, FAIRR has created a "pandemic ranking", scoring meat, seafood and dairy companies against seven factors: deforestation and biodiversity loss; antibiotic use; waste and pollution; animal welfare; working conditions; food safety; and sustainable proteins.
FAIRR claims 73 percent of the 60 meat, fish and dairy firms it examined were classed as high-risk, while none fell into the low-risk category.
On average, aquaculture companies in the report are categorised as medium risk, while pork and poultry and egg companies are categorised as high risk. Four out of the bottom five producers in the pandemic ranking (ie those facing the highest level of overall pandemic risk) are poultry and egg companies. Conversely, four out of the top five producers in the ranking are aquaculture companies.
"Aquaculture companies scored significantly higher on average (lower risk) due to stronger performance across all risk factors considered, particularly low risk on antibiotic use, deforestation and biodiversity loss," the report explains.
Despite this a number of large salmon producing companies - including Mowi, Bakkafrost, Lerøy Seafood and Grieg Seafood - are deemed to be medium-risk companies.
The power of plant-based proteins
Looking ahead the report emphasises the importance of the plant-based protein sector as an alternative to animal protein production.
"In the medium term, a shift to more sustainable plant-based proteins offers resilience where animal protein production has failed. Plant-based proteins are more efficient to produce, can be scaled up or down to meet market demand in a matter of days and don't have the disease risks associated with livestock. Taken together these factors result in an industry that is more resilient to external shocks. Consumers are increasingly open to plant-based alternatives, with sales sky-rocketing across many markets including the US and China. As COVID-19 continues to disrupt the animal protein supply chain, many plant-based alternatives have been able to compete directly on price for the first time. Additionally, as seen in previous outbreaks, we expect to see retailers and manufacturers increase their use of plant-based proteins to reduce supply chain risks," the report argues.
The report goes on to flag up some compelling statistics relating to the sales of plant-based meat alternatives, which rose by 200 percent year on year in the week ending 18 April. And the authors observe that shares in Beyond Meat rose by more than 40 percent in a single week in April, in response to concerns of COVID-19 related meat shortages in the US. Meanwhile Green Monday, a plant-based protein producer, is in a strong position to meet growing demand for sustainable pork products in China. Its flagship product Omnipork is increasing its penetration across the country, most recently partnering with fast food chain Taco Bell in Shanghai.
The report also reveals that FAIRR "will be developing a new collaborative engagement to improve ESG disclosure and performance in the salmon aquaculture sector in late 2020".