So predicts Beyhan de Jong in a new report from Rabobank, published today, on the promising prospects of RAS production.
"We see the tide turning for recirculating aquaculture systems (RAS) and see potential for this emerging technology to change the aquaculture game over the next decade," asserts de Jong at the start of the report.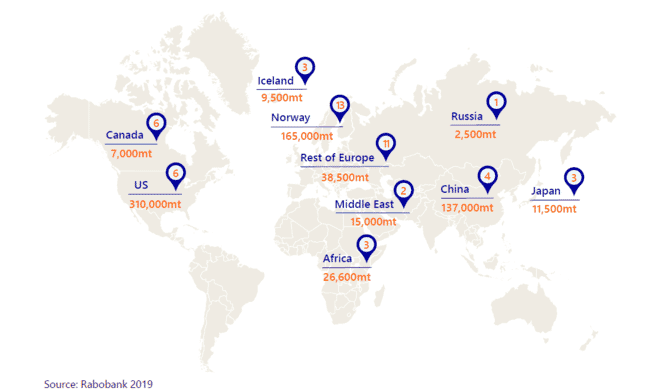 She goes on to back up her forecast that RAS production could account for up to 25 percent of the growth in salmon aquaculture by 2030 with a number of compelling points, although she questions whether the 50+ salmon RAS project currently under development will be able to reach their combined claims to produce over 700,000 tonnes of the fish by 2030.

Indeed, de Jong notes that the total global harvest from RAS production of salmon is currently approximately 3,000 tonnes per annum, with no single operator having yet succeeded to break the 1,000 tonne mark. This statistic puts Atlantic Sapphire's plans to produce 310,000 tonnes per annum, or Pure Salmon's schemes to produce 260,000 into context and she predicts that a best case scenario in which 500,000 tonnes of salmon are produced in RAS each year.
As de Jong notes: "Not all of the announced projects from our list will be able to succeed and reach their target volumes, due to potential operational or financial challenges".
Risks
De Jong goes on to list the main reasons why investing in RAS is still a risky business, noting four key areas of concern illustrated in the following diagram.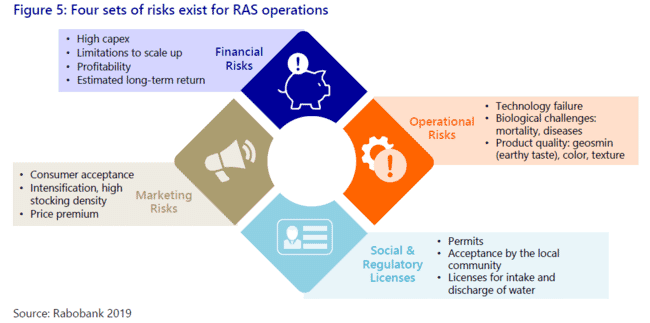 Keys to success
She also looks at the factors that improve the likelihood of a successful RAS operation, noting that "species choice and location choice are key factors that can mitigate the four types of risk".
In terms of species choice, she explains that "a seafood category with a high price point combined with sustainability credentials" are "essential". In terms of location she emphasises the importance of the "know-how of aquaculture, the market of the selected species and the operational attributes of the region (such as subsidies, infrastructure and access to resources)".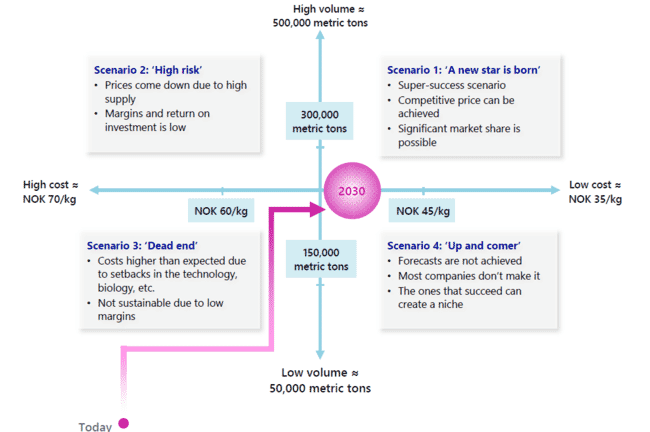 Take nothing for granted
Despite picking out a number of tantalisingly positive trends, de Jong admits that there's a huge range in the sort of scenarios that could play out and finishes the report by detailing four possible scenarios for the development of salmon RAS. These vary from a situation in which land-based systems account for only 50,000 tonnes by 2030, to one in which a figure of 500,000 tonnes per annum is achieved.