The authors of the study, which was undertaken around "an experimental tilapia farming structure" located on the Corvo River, in the Paranapanema River basin in Brazil, concluded that: "farming tilapia in cages profoundly altered the abundance and composition of the wild ichthyofauna, suggesting the need to propose effective regulations for such activities, including fisheries restrictions in farmed areas or even the prohibition of cage farming."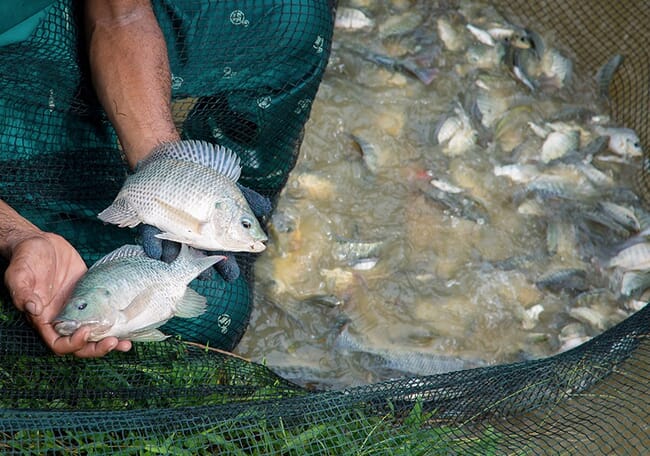 The authors reached this conclusion having looked into the influence of cage aquaculture on the attraction and aggregation of wild fish over a 140 day period.
Samples were taken before and after farming began, with gillnets on the surface and near the bottom at distances from the cages ranging from 0 to 100, to 400m.
The effects of the food supply at two protein levels were also analysed, one containing 32 percen protein, the next 28 percent.
Changes in species richness and abundance were observed, with the number of individuals and the fish biomass increasing significantly just after the farming began. Some species, such as Iheringichthys labrosus, presented increased abundance near the cages, while others, such as Plagioscion squamosissimus, were more abundant far from the cages. Auchenipterus osteomystax was the most abundant species during the experiment, especially when the protein content of the pellets was higher.
The study was published under the title 'Cage aquaculture in Neotropical waters promotes attraction and aggregation of fish', was published in the latest issue of Aquaculture Research.