"Our members operate five of the 35 fish processing plants authorised for wastewater discharge in BC, and we agree with government that permitting should be based on the best available science and best practices in other jurisdictions," said BCSFA Executive Director Jeremy Dunn.
The news follows on from recent allegations that Brown's Bay Packing Co was found to pumping effluent from salmon processing which supposedly contained piscine reovirus, into the ocean near a major wild salmon river. It was processing fish produced by BCSFA member Cermaq Canada at the time.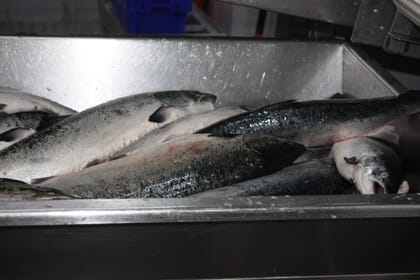 In response, the BCSFA formed a technical committee last month to review current practices in facilities processing farm-raised salmon and best practices in other parts of the world, and findings will be shared with government. All BCSFA member facilities are operating under wastewater discharge permits issued by the BC Ministry of Environment.
The BCSFA will also actively participate in the review of the integrated pest management regulation, with respect to the regulation of sea lice treatments, partially in order to learn from best practices deployed in other regions.
"All aspects of salmon farming, including the use of sea lice management products, are guided by the best available science in a precautionary way to minimize negative effects on the environment," added Dunn. "Fish health plans are also guided by standards set out in third-party certification programmes that request organic and non-medicinal sea lice mitigation."