Shandong Ocean Oriental (SOO) is one of the few public companies in China's seafood sector located in Yantai. It established China's first RAS farm for salmon in 2010. The farm's production capacity is 700 tonnes, although the actual production per year is only 60 percent of its full capacity. The facility is currently mainly producing Atlantic salmon as well as species including coho salmon, king salmon and rainbow trout.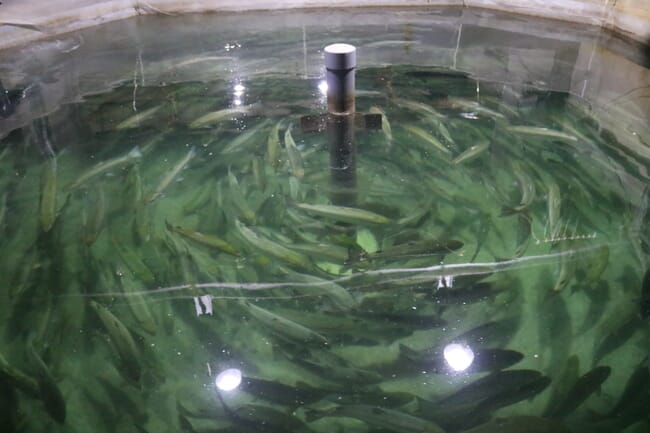 According to the most recent report SOO submitted to Shenzhen stock exchange, the farm has yet to turn a profit, but they have successfully developed the techniques required to produce salmon in RAS. Sourcing water from a borehole, the fish typically grow to market size (3 kg) from smolt in about 20 months. Gutted salmon are sold to local supermarkets.

Qingdao Guoxin Group is a state-owned enterprise located in Qingdao, Shandong province. Guoxin and SOO will run the farm as a 70/30 joint venture into which Guoxin injected new capital and SOO will concentrate on the technical side of the operations. It is believed that the RAS farm will complement Guoxin's marine cage farming business.