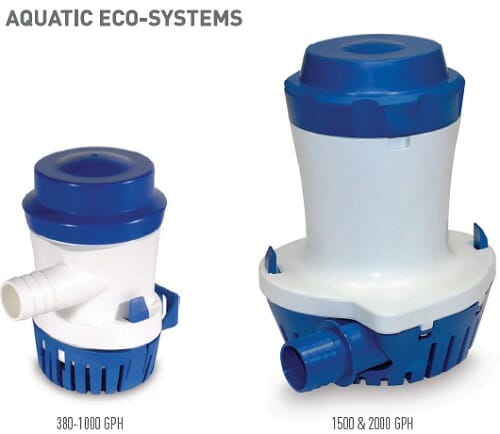 Permanent magnet, continuous duty motors with 3' tinned wire leads for below waterline installations (6' Leads on 1500 & 2000 GPH models). SHURFLO pumps control and manage water intake by transferring and removing excess water. One-year warranty.
Note: Do not run pump dry. Do not pump oil, diesel fuel, gasoline or other flammable liquids with
these pumps.
Features
Anti-Airlock
Tough Nylon Housing and impeller
Water Cooled Motors—Extended Life
Quick-disconnect base plate for easy installation
CE Listed and Ignition Protection 8846

Applications include tank dewatering, hauling truck use, boat bilge pumping, pit/basement dewatering, livewell recirculating, emergency pumping.