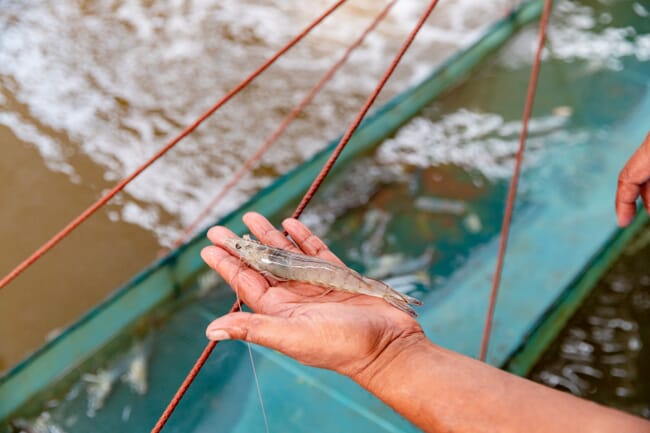 According to Blue Aqua, its "integrated business ecosystem across the aquaculture supply chain works as a perfect starting point for the implementation of a traceability system for seafood source, quality and sustainability of the farming operations".

Powered by VeChain ToolChain, the platform will be built to provide full traceability of farmed seafood. Data from the source of shrimp post-larvae and feed used, culture period, farming methodology and harvest times will be tracked and available from the point of inception to the point of consumption.

In addition to the traceability of farmed seafood, with Blue Aqua's efforts in the alternative protein arena, the upcycling of meal-to-feed for fishmeal replacement in aquafeeds will also be traceable through the platform at a later stage.

"Taking into account the question of sustainable seafood in the market, this collaboration will harness the power of blockchain to assure consumers with unalterable, transparent data, and build trust in aquaculture and seafood produced through practical and sustainable methods," said Dr Farshad Shishehchian, group president and founder of Blue Aqua International.

"VeChain ToolChain is the leading platform for enterprises to build their own blockchain applications. We intend to power Blue Aqua to enhance its business strategy by enabling a faster and cost-efficient blockchain platform. Data transparency will further ensure the long-term success of a sustainable farming industry," VeChain CMO, Yvette Xia added.