Scientists say it may explain reports of an unusual aphrodisiac effect which has led to a baby boom in areas around the oyster beds.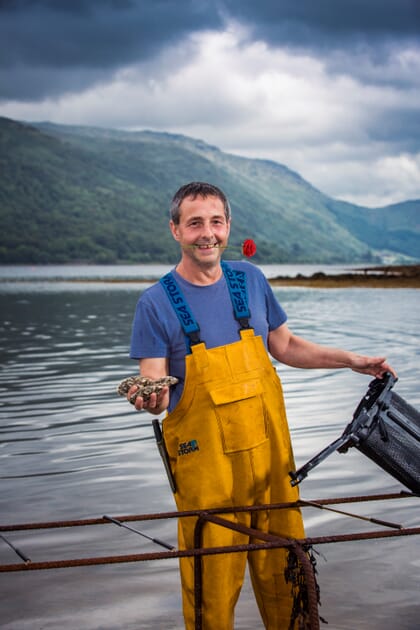 Oysters are a rich source of valuable minerals such as zinc, calcium, copper and iodine and scientists have traced particularly high levels of the low molecular weight compound, Erosrozin, in west coast waters.
Marine ecologist and mother-of-six Dr Mara Murray, who heads up the Research for Oyster and Marine Protection (ROMP) department at the Scottish Association for Marine Science in Oban, said: "We decided to measure the level of minerals in West of Scotland oysters, following a population increase which was reported in April last year."
"We were astonished to find ten times the expected amount of Erosrozin. We have speculated that this might explain the recently reported increase in the population of Argyll and Bute, although the research is at an early stage and further studies are needed."
The researchers analysed more than a thousand oysters from Loch Fyne Oysters, which has a large oyster farm in Argyll.
"Oysters have long been known as an aphrodisiac but this suggests that our oysters are extra special," said the managing director of Loch Fyne, Cameron Brown. "Some of our customers have hinted that our product makes them feel good in more ways than one, but it's been difficult to prove because people tend to clam up when talking about their sex lives."
Loch Fyne Oysters will be supplying further product samples for testing, as researchers continue to investigate.
"We're delighted to be helping the Scottish Association for Marine Science with its work," added Brown. "This is incredibly exciting research, and the good news for consumers is that oysters are never out of season."