Odisha plans to subsidise net pen aquaculture
Prospective fish farmers are being offered grants that cover up to 50 percent of their capital costs to establish net pen aquaculture facilities in reservoirs in the Indian state of Odisha.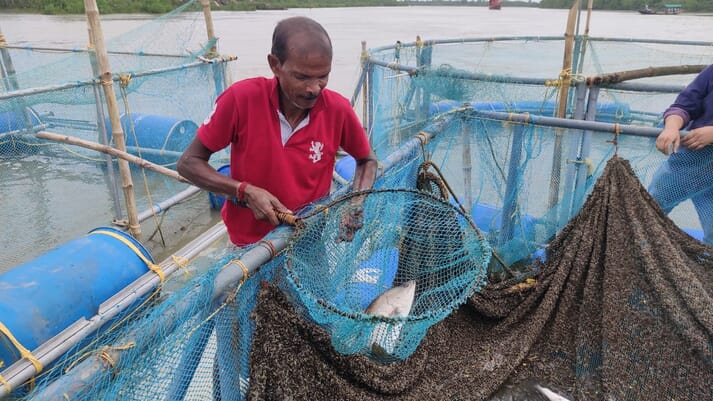 The state's Secretary of Fisheries and Animal Resources Development, R Raghu Prasad, has announced the subsidy scheme while addressing a recent seminar on cage culture, according to a report in The Pioneer.
Dr Raghu Prasad told the participants that the State Government had decided in principle to grant at least 40 per cent of the capital cost in the form of a subsidy for general entrepreneurs, while this figure would be 50 percent for women farmers and members of scheduled castes and scheduled tribes – parts of the Indian population that have historically been the most disadvantaged.
The State Government initially aims to establish net pen aquaculture (often referred to as cage farming) in eight reservoirs in Odisha.
The first such water body is Hirakud Reservoir, where the government plans to offer leases to 50 new farmers, then bids will be invited for leases in Machkund Reservoir, according to Dr Raghu Prasad.