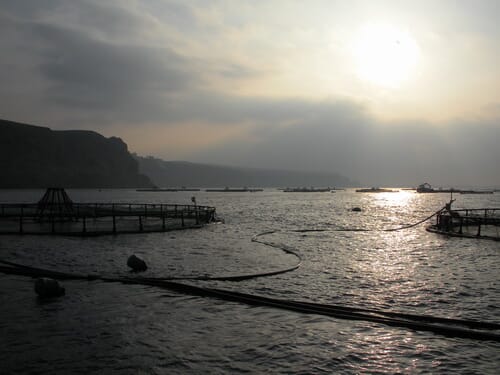 The EAFP, established in 1979, is an interdisciplinary society, embracing all aspects of aquatic disease in fish and shellfish, in aquaculture and in wild stocks. It recognizes the importance of direct contact between research workers and the need for rapid dissemination of information, promoting the exchange of knowledge, and assistance in the coordination of research related to fish and shellfish pathology.
The biannual Conference of the EAFP is one of the most important events on fish and shellfish pathology research globally. Gathering specialists from around the world, this event is very popular for both researchers and industrial partners.
Nutriad, through its specialized business unit Aquaculture, has recently increased its focus on the development and commercialization of natural health promoting additives for fish and shrimp.
"Aquaculture producers are increasingly suffering economic losses from a wide variety of diseases and parasites which affect productivity in all regions and species. There is a growing interest in prevention strategies based on natural solutions and we are increasing our efforts in developing more specialized feed additives in this area", says Dr. Peter Coutteau, Business Unit Director Aquaculture.
"Recent trial results under lab and field conditions have shown promising results in critical diseases in aquaculture such as protozoan gut parasites in marine fish and white faeces syndrome in shrimp. Some of the results will be published in the coming months and will be submitted for presentation at the upcoming EAFP meeting in Belfast during September 4-7", announces Dr. Mercè Isern Subich, Business Development Manager Aquaculture Health.
Concluded Coutteau: "Nutriad is proud to become an official supporter of the EAFP, recognizing the work of the Executive Members and Associates."
Nutriad delivers products and services to over 80 countries through a network of own sales offices and distributors. Supported by 4 application laboratories and 5 manufacturing facilities on 3 continents. Find out more at www.nutriad.com