The new addition reflects that the Belgium headquartered company is fully committed to grow in the dynamic aqua markets across the world.
"Specialised feed additives are playing an increasingly important role in aquaculture feed formulations and profitability of fish and shrimp farmers. Health promoters in functional feeds have proven to be an essential component of prevention strategies to reduce the impact of diseases and parasites. Digestive and metabolic enhancers improve the efficiency for carnivorous species of new types of formulations based on less marine proteins and fats, and maximise feed cost efficiency in omnivorous species. Our continued research programmes on different speciality additives for different aquaculture species increase the need for innovation and specialised product development," says Dr Peter Coutteau, business unit director of aquaculture for Nutriad.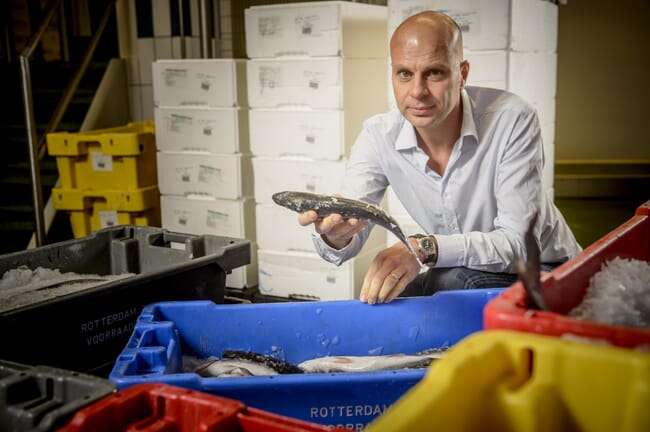 Nutriad CEO Erik Visser added: "Nutriad has consistently been investing in species specific solutions for the aqua market, which has helped us to create a leadership position in the industry that recognises us for how we convert science into practical solutions, that build on a deep understanding of the challenges producers around the world face. The recent acquisition of Nutriad by Adisseowill help us accelerate our solution offering to the market, as it will allow us to combine technical knowledge across various platforms, combine portfolios and tap into a rich R&D pipeline."
Dr Waldo Nuez has more than 10 years of academic and industry experience in aquaculture research and project management. Graduated a veterinarian at the University of Zaragoza (Spain), he obtained his MSc in animal nutrition from the University of Saskatchewan (Canada), and completed a PhD on fish nutrition at the University of Tasmania and CSIRO (Australia). In between his MSc and PhD studies, he worked as an aquaculture technical manager in the feed additive industry. After his PhD, he continued as lecturer/researcher at James Cook University (Australia), where he actively collaborated with industry and academic partners in the evaluation and development of novel feed ingredients and additives.
"I am excited to join the Nutriad team and hope to contribute to with my academic and practical knowledge of aquaculture research, biotechnological tools and experimental design to support the high need for innovation in aquaculture speciality additives," says Dr Nuez
Nutriad delivers products and services to over 80 countries through a network of own sales offices and distributors. Supported by four application laboratories and five manufacturing facilities on three continents.