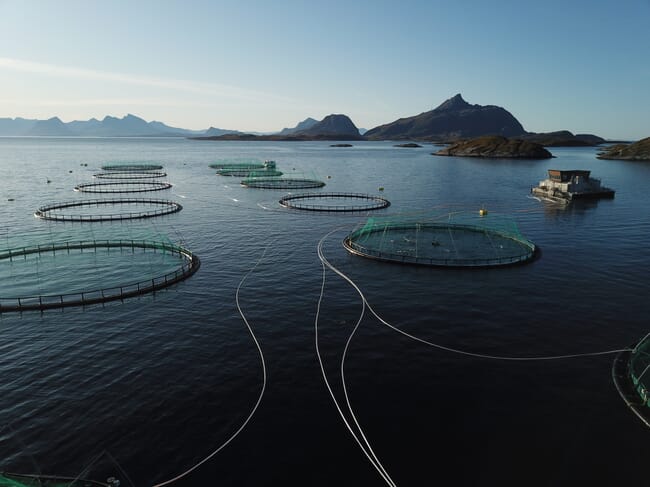 Thirty fish farming companies bought the new salmon production permits for a combined fee of almost NOK 6 billion (£513 million) – the equivalent of roughly £19,000 per tonne of production.
Yesterday, Norway's Ministry of Trade and Industry held an auction of new permits for farming salmon, trout and rainbow trout. The permits have been sold in production areas along the coast where the environmental situation is considered good, and should allow for a 3 percent increase in Norway's aquaculture output.
"We have now sold new salmon permits for a record high NOK 6 billion, twice as much as the previous auction. This confirms that we have a forward-looking and offensive industry. This is good, and important for jobs and value creation along the coast," said Minister of Fisheries and Seafood, Odd-Emil Ingebrigtsen, in a statement released this week.
There were 42 companies registered in the auction, and 30 companies eventually bought permits. There were 27,189 tonnes of production capacity available at the auction, and everything was sold.
The largest buyer was SalMar, who picked up over 8,000 additional tonnes of maximum allowable biomass (MAB), while while eight others picked up over 1,000 tonnes each.
"I am pleased that so many companies have bought new permits, and that there is great variation among the breeders who have won. This shows that auctions can be a good form of allocation for both small, medium and large fish farmers," added the Minister.