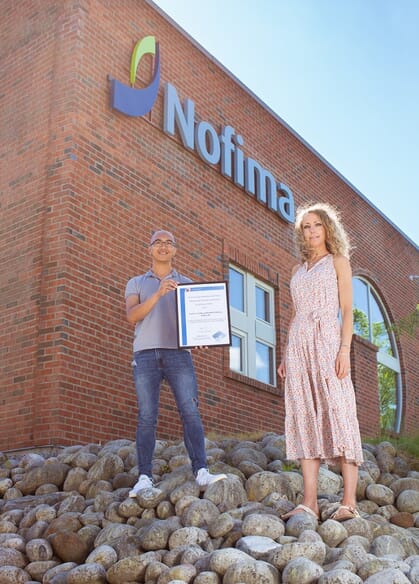 Carlo C Lazado and Elisabeth Ytteborg, who both work at Nofima, were awarded the Norecopa 3R Prize after developing in vitro models to measure responses to stimuli in cells in the lab instead of using live fish. They also base projects on fish that are already in trials, for more efficient use of data and research inputs.
"Being awarded this prize from Norecopa is a great recognition. It shows that our efforts to reduce the number of animals in experiments count and, not least, that the health of farmed fish matters. Fish are the most commonly used laboratory animals in Norway, and I hope that we can use this prize to inspire others to reduce the use of fish in research," said Ytteborg.
Lazado emphasises that the way they design projects is crucial in reducing the use of animals in research.
"Many projects are undertaken concurrently with each other and apply related approaches to research on fish in Norway. In a major in-house project, we therefore involved colleagues from multiple disciplines and diverse approaches. We collaborated with existing projects to gain insights into, and increase the value of, studies that were already in progress. As a result, we were able to make more efficient use of the fish already in the research trial, but also gained access to more analyses for testing our hypotheses," Lazado explains.
Norecopa has a dedicated external 3R Prize Committee to consider and nominate candidates for the prize. The winners receive a diploma and NOK 30,000, which must be invested in further 3R (replacement, reduction and refinement) efforts.
Eight highly eligible nominees attended the annual awards ceremony.
And the committee stated it: "considers that Lazado and Ytteborg's development and application of non-invasive measurement methods, especially those based on measurement of external mucosal surfaces and in vitro methods for measuring the stress load rate in studies involving fish, represent sound and valuable advances in measurement criteria such as sub-acute effects in fish studies. The use of mucus in particular provides comprehensive information about fish health – including when reading systemic parameters indicative of the health of entire fish and fish populations. The techniques are ideally suited to revealing the effect of various experimental procedures in both laboratory tests and clinical trials, and the methodology has potential for being made available to industrial applications in monitoring fish welfare during production. The prize winners are urged to continue to develop and share their measurement techniques for applications within academia and research conducted by industry.
"In awarding the prize to the two researchers from Nofima, the Committee also wishes to acknowledge the leading role and sustained focus demonstrated by Nofima over time to understand and thus facilitate its commitment to minimising distress and suffering in fish in research with the overall aim of ensuring a high standard of welfare in farmed salmon."
Collaboration is key
The researchers intend to invest the prize money in hosting a workshop on reducing the number of fish used in research.
"At Nofima, sharing and transparency are key. Our climate of cooperation enables research conducted on fish to be applied beyond the constraints of a single project. This boosts the research findings while at the same time serving to reduce the use of live fish in experiments," says Gunn Berit Olsson, head of research for the fish health department of Nofima.