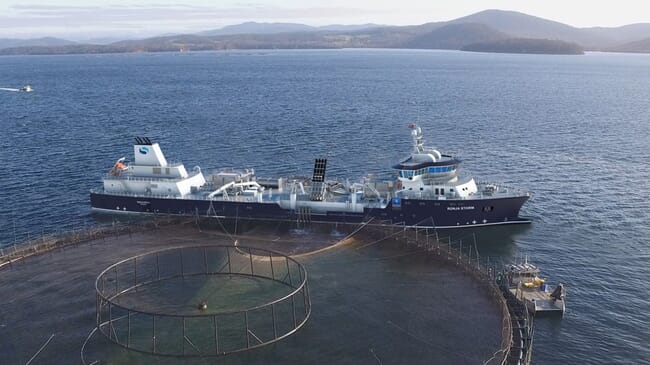 The addition of Elanco, Fjord Maritime, O'Toole Transport, PatoGen, Sølvtrans, STIM, Sundolitt, Vónin and World Feeds means that the organiastion now has 33 members.

Salmon Scotland changed its name from the Scottish Salmon Producers Organisation in November 2021 and opened its membership to supply chain companies, announcing 12 new members in April 2022. Membership is around four times higher now than at the start of the year, as Salmon Scotland undergoes significant organisational growth.
Salmon Scotland also recently welcomed sector leaders Ben Wilson, managing director of Mull-based Inverlussa Marine Services, Jarl van den Berg, general manager of Hendrix Genetics, and director of Skye's Organic Sea Harvest, Alex MacInnes, to its expanded board.
The move comes at an important time for the sector following the first meeting of the new Scottish Aquaculture Council in June.

Tavish Scott, chief executive of Salmon Scotland, said in a press release: "The continuing expansion of our membership is a vote of confidence in the long-term future of Scotland's farm-raised salmon sector, which continues to grow responsibly.
"With the Scottish Aquaculture Council shaping the vision for sustainable growth for the next 50 years and beyond, it's never been more important to have a strong voice speaking on behalf of the sector."