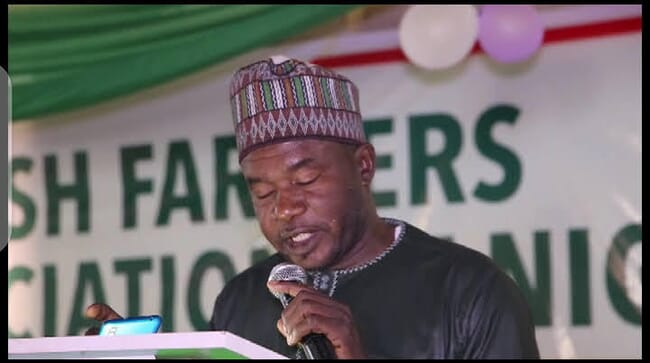 Two estates have already been established in Buari and Kwali area councils. Ifeoma Okeke, Director of Fisheries in the Federal Capital Territory, told the Catfish Farmers Association of Nigeria (CAFAN), that the estates provide a useful investment opportunity for the many government employees in the federal capital and a viable means of contributing to the production of fish to meet the huge local demand.
Similar estates have already been established by state governments in several parts of Nigeria, with the assurance of support from the federal government, to help produce fish, a major component of the Nigerian diet, for the rapidly-increasing population. Employment creation was also a major consideration. They were established in areas with good, naturally occurring water supply, and the local governments committed themselves to supporting the farmers with infrastructure and capital.
Infrastructure
This support has not always been forthcoming, but fish farming activities at the Lagos State Government's Ikorodu Fish Farm Estate received a major boost with the start of construction in August of a 1 kilometre drainage system to check the perennial flooding. The system will gather excess water and lead it from the farming areas to the canal. A water plant has also been constructed to supply the 194 plots. The State Commissioner for Agriculture, Abisola Olusanya, said that "the plant will enable fish farmers to make substantial savings for occupants of the plots, which should result in a reduction of the cost of fish production". She predicts an increase in the estate's fish production from 10,000 to 16,000 tonnes per year.
Sunday Amodu, an aquaculture technician who works for several fish farmers on the estates, believes that the construction of the drainage and water plant are commendable, albeit long overdue.
"They will help solve the problem of flooding and erratic water supply. A reliable market, possibly an off-taker arrangement, will encourage the farmers. The high cost of electricity is another major problem that needs to be addressed," he said.
A difficult year

The year has been a particularly difficult one for fish farmers, who were badly affected by the ban on the transport of people and goods, and the closure of hotels and catering establishments. However, the farmers have been impressed by the support they've received from their representative body.
Seidu Inusah, a catfish farmer, said: "We were suddenly faced with the problem of having to feed market-ready fish which we couldn't sell. But I particularly commend the leadership of CAFAN for encouraging us to find markets and buyers in our localities. CAFAN went further by holding meetings with fish market leaders, resulting in some price increases to our benefit. These have been very helpful for the small-scale farmers who comprise the vast majority of fish farmers."
Setting minimum prices
CAFAN has maintained the drive to seek better prices for its members' products, and at a meeting of zonal representatives at its head office in Abuja last week, it announced minimum prices for various sizes of catfish to be used across all markets. Fish up to 500 grams now sell at 700 to 750 naira per kilo; from 600 to 900 grams, at 800 naira per kilo; from 1 kilo to 1.5 kilo at 900 per kilo; and from 1.5 kilos upwards at 1,000 naira per kilo.
Sunday Onoja, president of CAFAN, said that: "The new prices have been necessitated by increases in feed prices and the need for fish farmers to earn decent prices for their hard work. I urge all fish farmers across the nation to maintain these benchmark prices."

Processing plant
Another promising development was last month's announcement by Olusanya that the Lagos State Government was leading, under a public-private partnership arrangement, the establishment of a fish processing plant to add value to the produce of fish farmers in the state.
"We recognise that our fish farmers have problems with marketing and selling their produce. The processing plant, with the capacity to process 20,000 tonnes of fish, will provide farmers with a reliable market for their harvest. It will contribute to our efforts at raising local fish production and even enable us to earn some money from export, especially to our neighbours," she said.
The processing plant will focus on tilapia and catfish in the early stages. "But with Nigerian entrepreneurs seeking to farm pangasius, carp, barramundi and other high value species, we could develop the capacity to process those as well," said Olusanya, who hopes that work on the processing plant will take off before the end of the year.
Sunday Amodu hopes it will be ready soon.
"If the processing plant does come on stream, it will be a big boost, because we are at the mercy of middlemen who dictate prices to us. With the processing plant, we can have off-taker arrangements that will assure farmers of ready markets and decent prices," he said.