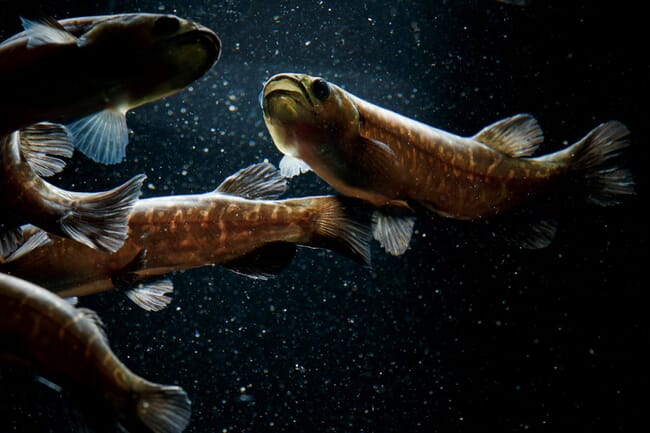 New Zealand's whitebait are the juvenile forms of five native galaxiid species, known locally as inanga, kōaro, banded kōkopu, giant kōkopu and shortjaw kōkopu. Most of the country's whitebait are currently harvested when the juveniles migrate from the sea, where they are spawned, to freshwater, where they grow to maturity.
However, as four of the country's five whitebait species are classed as threatened, by factors including overfishing and competition from non-native species such as brown trout, there is growing interest in developing a sustainable aquaculture sector for these juvenile fish.
New Zealand Whitebait Limited aims to establish a whitebait farm near Westport, backed by a $2 million PDU grant, while the company aims to provide up to $5 million to cover the rest of the $7 million project. The company has already undertaken a decade of research into whitebait breeding and is confident that it can produce a year-round supply of whitebait, which is both more sustainable and not subject to seasonal fluctuations in availability.
The whitebait farm is expected to be completed by June 2022, and is projected to to create over 30 jobs directly, with another 30 in local food businesses once production begins.