Nodavirus is one of the most important diseases in farming of sea bass in the Mediterranean and causes viral nervous necrosis (VNN). VNN affects all production stages and causes a significant financial impact due to the high mortality rates and reduction of growth performance. The new vaccine, Alpha Ject micro 1 Noda, has been available as an emergency vaccine* in some Mediterranean countries since 2014. The results from commercial scale use have so far been promising.
Pharmaq president Morten Nordstad, said: "Alpha Ject micro 1 Noda has been developed in response to fish farmers' needs in the Mediterranean to fight against the most common viral disease affecting farmed sea bass in the Mediterranean. Pharmaq is committed to the continuous development and supply of innovative health solutions for fish farmers globally."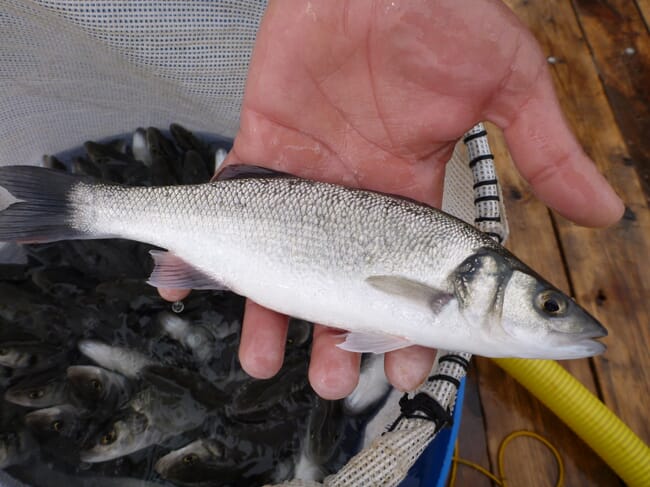 The new vaccine is the first of a new generation of Pharmaq's micro dose (0.05 ml per fish) oil-based injectable vaccines to be introduced to the Mediterranean market. The micro dose technology offers significant benefits from a welfare perspective, according to Roberto Guijarro, General Manager and veterinarian, at Pharmaq Spain.
"The micro dose allows vaccination of smaller fish and reduces the levels of local reactions," he said. "Also, a high protection and duration of immunity for up to at least one year have been documented in laboratory studies."