"A strong professional programme, excellent stands, professional stand personnel all round the exhibition and a good feeling through all four days have made Aqua Nor 2017 an exhibition to remember," says Nor-Fishing Foundation project manager Kari Steinsbø. "In addition, there has been a marked increase in the number of students visiting Aqua Nor, and this hold great promise for the future of the industry."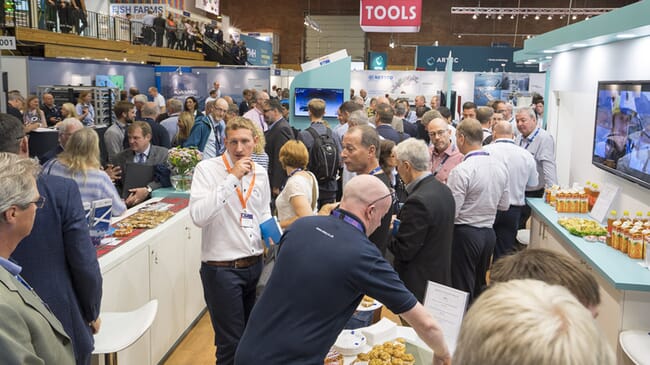 There was also a solid increase in the number of exhibitors since the last Aqua Nor. A total of 600 exhibitors showed their technology and shared their expertise at the stands. Exhibitors represented 25 countries.
Visitors per day
Tuesday – 6550
Wednesday – 8043
Thursday – 8211
Friday – 4306
Total - 27,110
The next installment of the biennial show will be held at the same venue on 20-23 August 2019.