The company, which was acquired by the Gael Force Group earlier this year, is gearing up for a large programme of work and sustained period of growth.
The jobs span across a range of highly skilled roles including technical sales, fabrication, product development and administration. The roles are spread across Fusion's two locations which include a production facility at Barcaldine and an administration centre at Malin House, in Dunbeg. A small number of appointments have already been made in the past few weeks, while a range of positions remain open for applications with further jobs due to be advertised imminently.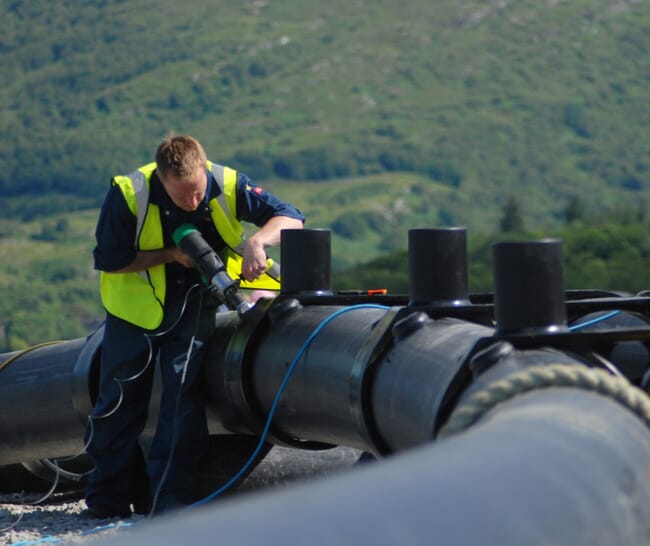 This latest initiative follows a record year for recruitment in 2017 at Gael Force, in which more than 50 new jobs were created across the Group.
Stewart Graham, managing director of Gael Force Group, said: "Adding additional highly skilled people to our already exceptional Fusion Marine team in Oban will enable us to successfully engage in the large programme of planned work we have lined up, this including the production of our newest, largest and most innovative fish farm pen design to date."
"The key result of a strengthened workforce will be that we are able to meet our strategic objectives while ensuring overall that we continue to deliver value to the market in support of our long standing key customers and in line with the growth aspirations of the Scottish aquaculture industry," he added.
Brendan O'Hara, MP for Argyll and Bute, commented: "I am delighted to hear of this boost to the local economy and what is clearly a statement of confidence in Argyll and Bute. I have met with Fusion Marine, I was really impressed with the work they do and I greatly welcome the news of further employment opportunities with the growth of this business. I wish them all the very best for the future"
The obs are currently being advertised at gaelforcegroup.co.uk and on Gael Force Group's social media channels.