Jan Feenstra, managing director of Mowi Ireland, told the Sunday Independent that the current licensing system meant that plans to build new sites of Ireland's west coast, which could create over 100 new jobs, have been mothballed due the glacial pace of the existing system.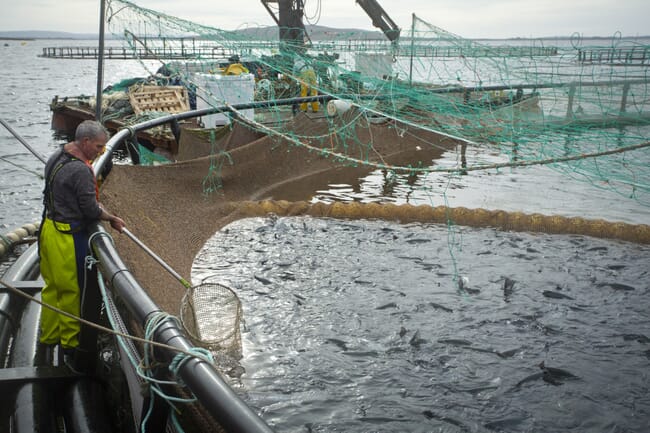 "The investment has been channelled to other countries," he told the paper. "Unless we can secure the correct licences, that money is not going to be invested into the industry.

He went on to question the viability of country's entire salmon sector
"If this doesn't improve in a few years' time, I don't think the industry will survive here. Some 10,000 tonnes will probably be produced in Ireland this year; our largest site in Norway is 15,000 tonnes. Why is there so much hassle over so little fish?" he told the paper.
Feenstra's views have been echoed by other salmon farming interests. Earlier this year the Chairman of IFA Aquaculture, Michael Mulloy, criticised the Department of Agriculture, Food and the Marine's "lack of support and failure to promote Irish aquaculture production" after output plummeted by 21 percent in 2018.
The most dramatic fall was in salmon production, where 12,200 tonnes were produced in 2018 – a 39 percent reduction on the previous year.
Mowi's grievance has been compounded after the company had a licence for its farm at Deenish Island in Co Kerry revoked in April, after being accused of harvesting more than twice the amount of salmon it was allowed to in 2016. The company is currently seeking a judicial review.