Called Natura, it has been developed to simplify the weaning process, providing key nutritional components, which result in the superior commercial production of healthy and performant juveniles.

To develop a diet of outstanding quality,INVE Aquaculture's nutrition specialists found their inspiration from nature itself, dedicating special attention to key characteristics such as attractiveness, digestibility and nutrient balance. Combined with an adjusted and flexible feeding protocol, these aspects are the key to producing healthy and performant fry. For the initial stages of larval development, Natura is a floating, slowly sinking feed to obtain satisfactory feed acquisition and feed uptake.
"The new Natura diets are available in four different sizes used from co-feeding to post-weaning. Larvae fed with Natura show superior acceptance of formulated feed," says Alessandro Moretti, product manager fish hatcheries, INVE Aquaculture.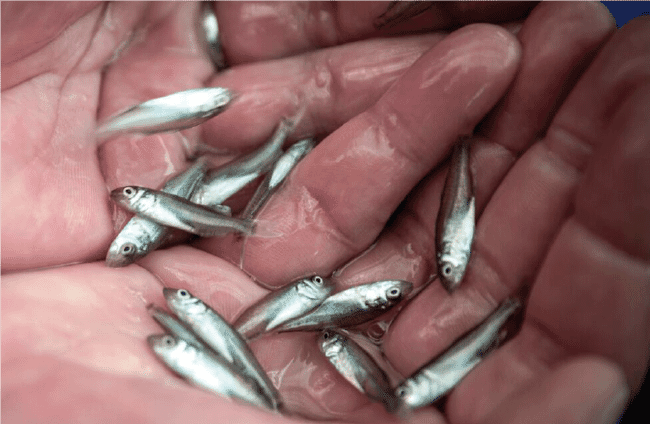 Digestive tract development
At the initial stages of larval development when no functional stomach is present, fish larvae rely on cytosolic enzymes, later switching to brush border enzymes and pepsin production. The Natura diet range has been developed using carefully selected protein sources for the early stages of the fish larvae. Not only proteins of sustainable marine origin are used, but also adequate protein sources in hydrolyzed form to obtain the most optimal uptake of amino acids and peptides in the initial stages of larval development. This together with high quality n-3 HUFA inclusion promotes larval development, juvenile growth, survival and quality.
For optimal ease of use, Natura diets can be fed daily over multiple rations according to the larval age, fish density and water temperature. They are ideally supplemented with enriched rotifers and/or Artemia. INVE Aquaculture's technical support teams will assist customers in setting up rearing protocols with Natura for specific fish species.
Background
INVE Aquaculture, part of Benchmark - an aquaculture health, nutrition and genetics business - has been the preferred specialist and innovator in aquaculture hatchery nutrition since the 1980s. The company has based its successful feeds on a thorough understanding of the dynamics and complexity of the rearing process.