What is a Lumpfish?
"It is a favourite in Scandinavian cooking and its roe is an affordable alternative to caviar," explained Jim Treasurer, Research Director at FAI Aquaculture, a Benchmark facility for sustainable aquaculture research in Ardtoe Scotland, "but it is relatively new-to-the-scene in the salmon industry, where it is proving its value as a natural tool to help control sea lice."
Lumpfish is a species of cleaner fish, so called due to its natural behavior removing and eating parasites from other species of fish. With good care and husbandry, cleaner fish can be an extremely useful tool as part of an integrated programme to control sea lice. Dr Treasurer and his team have been producing ballan wrasse for commercial use since 2008 as, up until recently, they were the cleaner-fish of choice.
However, recently the curious little lumpfish is rising to prominence because it is quicker to rear - reaching target weight in seven to eight months in Scotland and eight months in Norway (due to slightly higher sea temperatures), is easier to handle and copes better in cooler waters than ballan wrasse.
Closing the Life-cycle
Farmed lumpfish stock currently comes from wild-caught fish, which carries with it a risk of disease, so developing robust and healthy brood-stock is a principal challenge.
With the research and cleaner fish rearing facility in Scotland, fish health and diagnostic labs in most major salmon producing countries and a fish-breeding site in Iceland, Benchmark is perfectly placed to take on the challenges of responsibly producing this sought-after but little-known fish.
At the site in Iceland over 200,000 lumpfish were produced last year, aiming for two million this year. Extensive screening is currently carried out for pathogens to ensure every lumpfish reared is disease free. "The goal," said Sölvi Sturluson, Manager of the facility, "is to have our own broodstock".
Getting the breeding right is not their only task. In order to realise the potential of lumpfish to contribute to a holistic approach to combat sea lice, the Benchmark team is looking to get every stage of the life-cycle right.
"To ensure a sustainable supply of lumpfish to meet the growing demand from salmon farms across Europe, we have a lot still to learn and understand about the behaviour, welfare and health of this creature," explained Ruth Clements, Head of Veterinary Programmes at Benchmark Animal Health.
"You can break their life-cycle down into three stages: breeding and early rearing; grow out; and on farm. It is important we keep developing our knowledge and expertise across each of these phases to ensure that cleaner fish can become a long term part of a sea lice control plan."
Feeding an 'Eating Machine'
Getting the feeding routine for lumpfish right is a challenge Benchmark is tackling in Iceland. Mr Sturluson affectionately refers to them as 'eating machines' but points out cannibalism can break out if feeding and stocking levels are not right.
Cleaning and hygiene is also a challenge because of the high level of feeding and Mr Sturluson and his team have to be vigilant to maintain health and welfare of their stock.
"There is a need for food which tends to float in order to prevent excess feed being wasted by falling to the bottom of the tank or seafloor," explained Mr Sturluson, who believes lumpfish have a blind spot and, as such, can only see feed when it is suspended in water. "If it rushes to the bottom, it gets wasted."
Feeding also remains a challenge once the lumpfish are introduced to sea cages. It is a balancing act between providing them with enough food to maintain good condition and keep them active but hungry enough to be motivated to eat sea lice off the salmon.
Providing the right kind of shelters in the cages, along with educating staff at sea sites about the different husbandry needs of lumpfish are other challenges Benchmark is working through.
Deploying the Benchmark Toolkit
Vaccinations, handling and transport are other areas the Benchmark team are focused on. Lumpfish are unique in that they tolerate handling extremely well but automated systems for vaccination have proved tricky.
"The automated systems we use to vaccinate salmon would not work for lumpfish because they have a sucker disc located behind the pectoral fins which would result in them getting stuck to everything," Mr Sturluson explained.
"At the moment, vaccinations are done by hand, at least until an automated system tailored for lumpfish is available. For every challenge we solve, we uncover two more."
This is work that Benchmark was set up to do. Drawing on expertise and resources from across the group in nutrition, breeding and genetics, animal health, and husbandry and welfare to find solutions to challenges as they arise.
"To produce lumpfish that are healthy, and guide farmers and producers in how to care for them, it is important to understand their fundamental biology and natural environment," said Dr Clements.
"Across Benchmark we put the animal at the centre of what we do and develop solutions that take account of their health and welfare needs and wants, limits negative environmental impacts and ensures an economically sustainable production system for the farmer."
The lumpfish is looking like a viable candidate for the toolkit available to farmers for controlling sea lice. Benchmark's efforts to produce a healthy, sustainable supply of lumpfish is crucial if this little fish is to realise its potential to reduce the impact that sea lice have on the industry. While there are still challenges to solve the pursuit is in capable hands.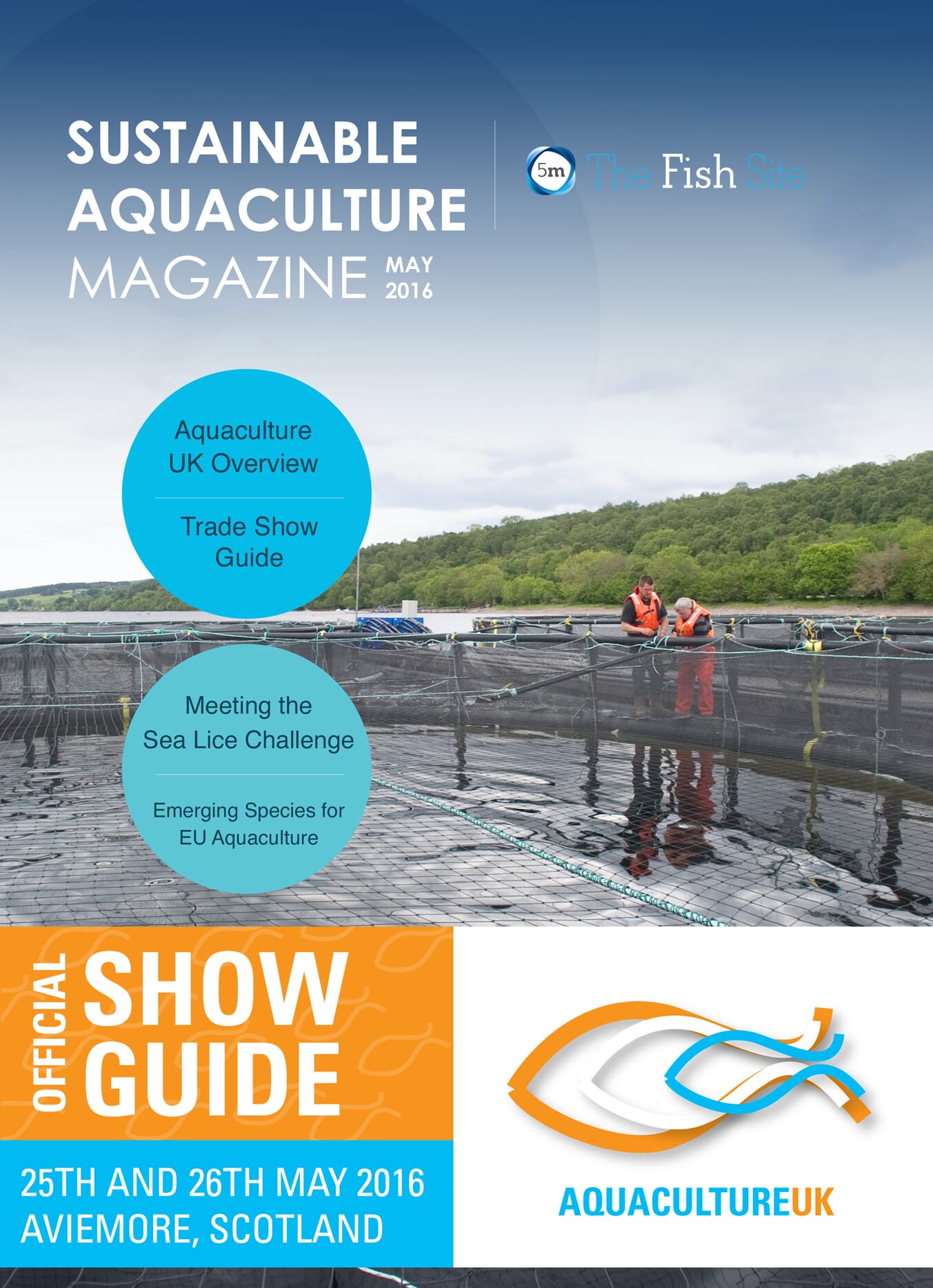 This article was taken from the May 2016 Sustainable Aquaculture Magazine.