The most contentious aspect of the Act, from an aquacultural perspective, is that farmers face draconian fines for inadvertently transporting certain species across state lines and they are hoping the amendment, if passed, will reclassify any accidental misdemeanors.
As Mike Freeze, who produces hybrid striped bass and triploid grass carp at Keo Farms in Arkansas, explains to The Fish Site: "This is the second time that Congressman Crawford has introduced this Bill, but this time we are hoping it will get substantial traction given the emphasis to reduce the regulatory burden on America's farmers by the current administration."
"I am extremely excited about this Bill," he continues, "as I often lay awake at night worried about an unintentional and/or accidental Lacey Act violation by my company, as we ship fish nationally and internationally. Even a minor infraction involving $350 of product results in a $100,000 minimum fine and a mandatory 1-year jail sentence, which is a potential nightmare for any aquaculture entity," adds the former President of the National Aquaculture Association (NAA).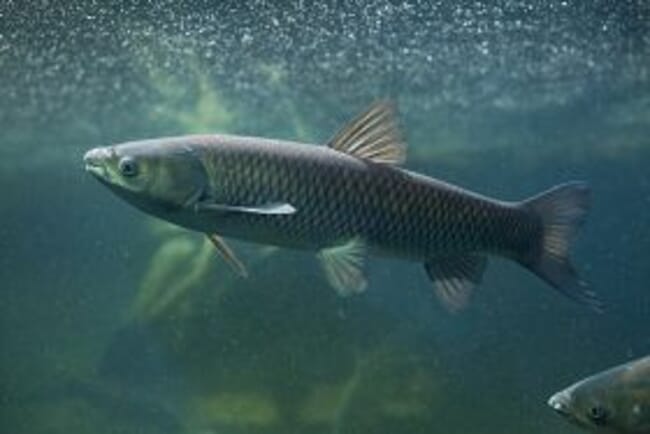 The attempted amendment, the Aquaculture Risk Reduction Act (HR 3041), has been reintroduced by Arkansas Representative Rick Crawford in an attempt "to protect fish farmers from unreasonable fines and criminal prosecution after they commit minor or accidental Lacey Act infractions". Specifically, the bill amends the Lacey Act Amendments of 1981 to provide a de minimus exemption for commercial shipments of fish unless the inclusion of a state regulated species or injurious or endangered species is done so knowingly or intentionally.
A statement from the NAA explains the need for reform: "Passed in the year 1900, the Lacey Act is a well-intentioned law, but it is in great need of modernizing to accommodate 21st century agriculture.
"When amendments were added to the Lacey Act in 1969, the bill then allowed for accidental violations to be prosecuted as a felony. Producers, even after taking every precautionary step, were being charged with violating the Lacey Act and given six-digit fines or jail time. This drove producers from the market and also punished many within the industry."
Déjà vu
As Mike Freeze, in his capacity of President of the NAA, argued to the House of Representatives last time the Bill was introduced, in 2014: "We are not asking for a categorical exclusion from the injurious species regulations of the Lacey Act, only for protection from Lacey Act prosecution for the accidental inclusion of an animal in a shipment of an aquatic species produced in commercial aquaculture for human consumption or for use in recreational or ornamental purposes. Protection, I might add, that we had until 1969."
If passed, the Aquaculture Risk Reduction Act would amend parts of the Lacey Act to reduce producer liability after committing minor infractions without changing the original intent of the underlying law.
For additional information, please visit https://crawford.house.gov/news/documentsingle.aspx?DocumentID=398506.
To support the Aquaculture Risk Reduction Act, locate and contact your Representative by clicking on: http://www.house.gov/representatives/find/