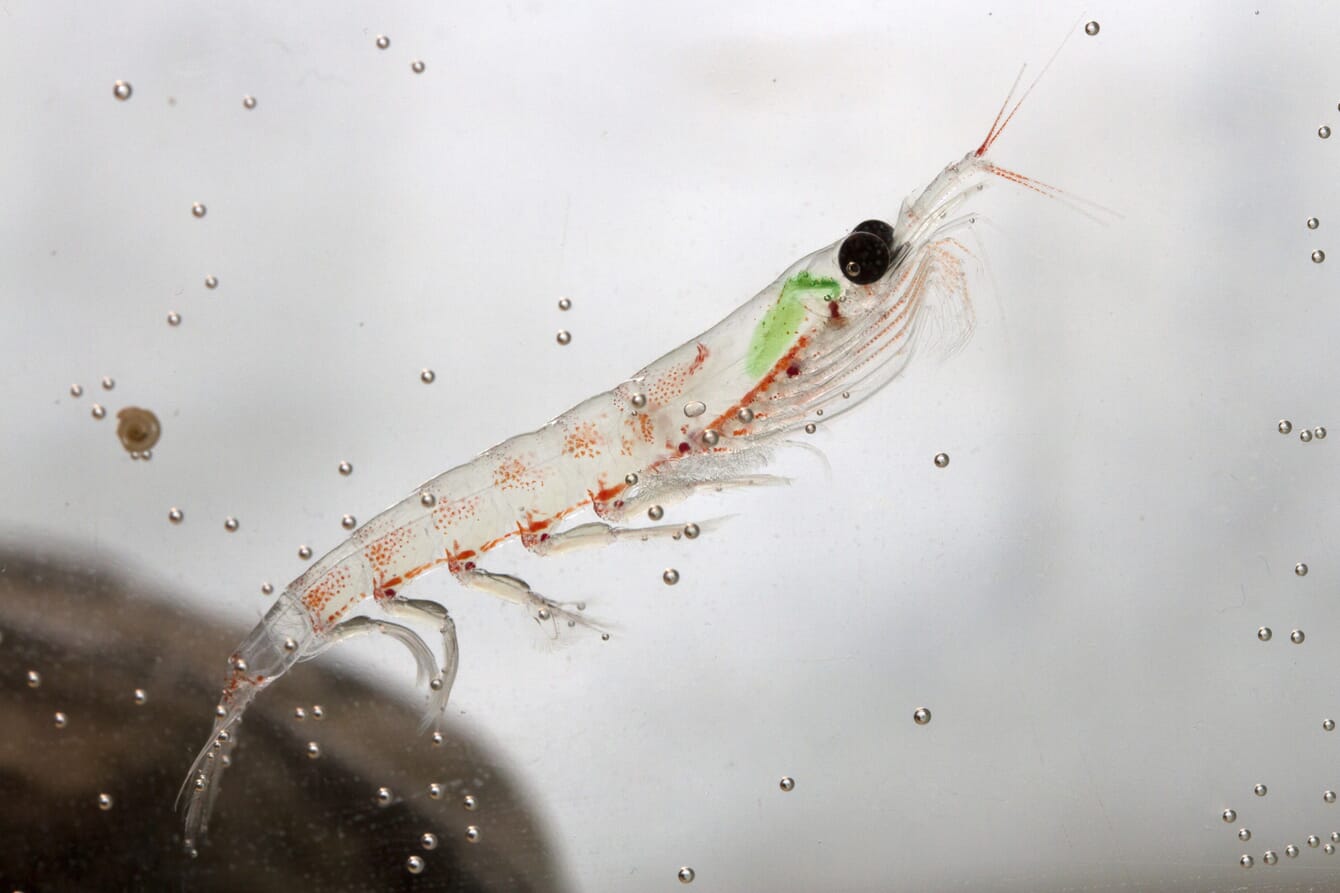 Antarctic krill are a natural source of several important nutrients for fish, including phospholipids, omega-3 fatty acids, astaxanthin and choline. The researchers behind this study – Professor Åshild Krogdahl and Associate Professor Trond Kortner from the Norwegian University of Life Sciences and Aker BioMarine – set out to evaluate whether choline from krill meal or krill oil as part of the dietary feed could help alleviate intestinal steatosis, which is called lipid malabsorption syndrome (LMS) in severe cases.

"Choline is an important nutrient that is necessary for health and growth in fish. It also influences intestinal health. In our research with the Norwegian University of Life Sciences, we, tested whether choline from krill could reduce the build-up of excessive lipids in the intestine, causing LMS, which is detrimental to fish health and growth," said Dr Kiranpreet Kaur, director of fish health and nutrition at Aker BioMarine, in a press release.
Methodology
Researchers set up an eight-week trial with Atlantic salmon, testing six different diets at the Center for Fish Research at the Norwegian University of Life Sciences campus in Ås. It marked the first time that the unique choline type found in krill, called phosphatidylcholine, was evaluated for its effect on reducing intestinal steatosis in salmon. The krill ingredients for the study were provided by Aker BioMarine's Qrill Aqua product line.
During the trial, a total of six different diets were formulated, including a reference diet with no choline supplement, two diets with krill oil and another two with krill meal, each at varying levels. The sixth diet was supplemented with inorganic form of choline, choline chloride, at a high level. The full study can be found here.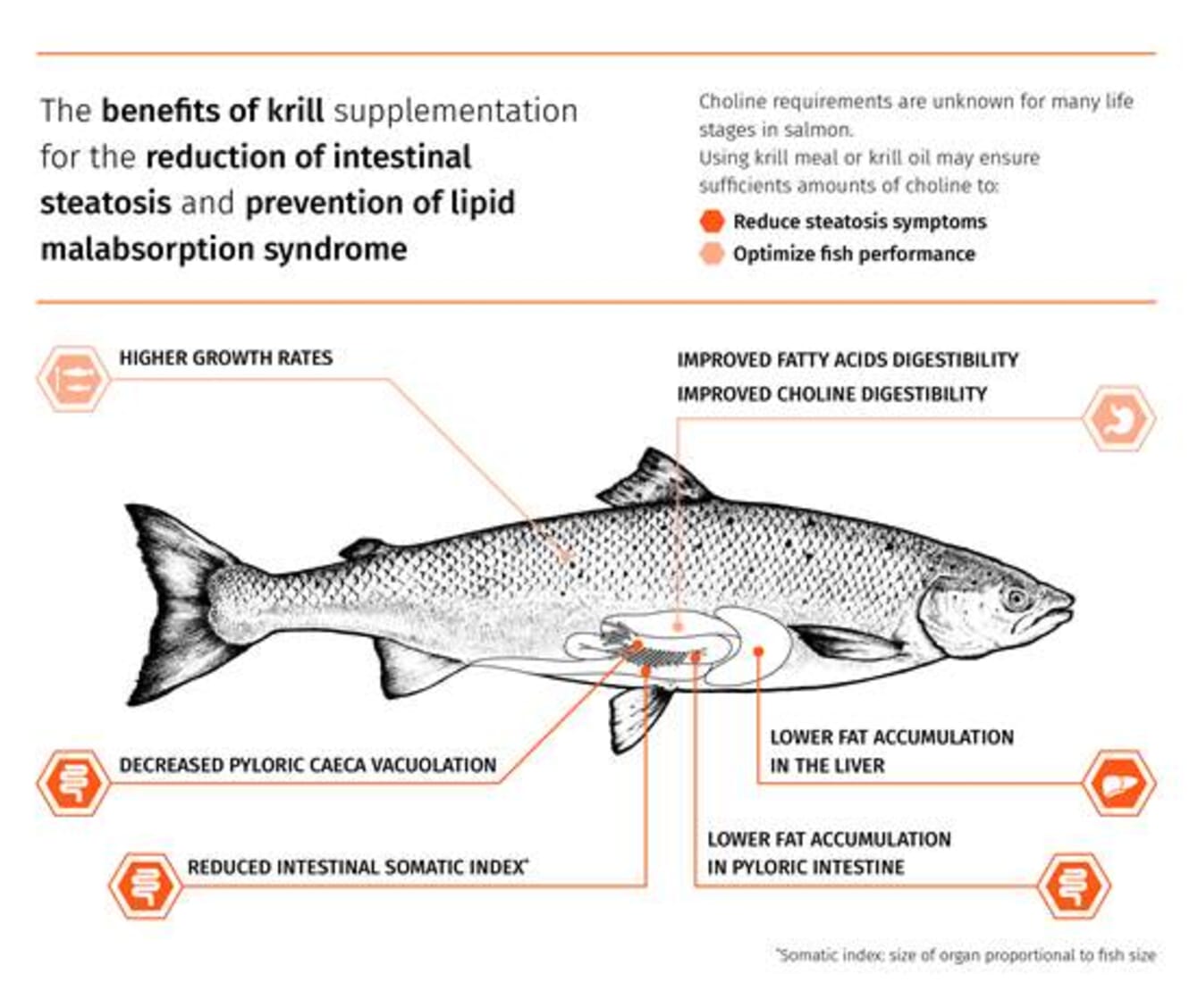 Key findings
The study showed the high and similar ability of both krill meal and krill oil to reduce lipid accumulation in the salmon intestine, thus reducing the likelihood of intestinal steatosis and/or lipid malabsorption syndrome.
In a similar way, choline at lower inclusion levels from both krill meal and krill oil reduced lipid accumulation in the salmon liver to the same extent as the positive control group.
The krill meal and krill oil diets showed a growth stimulating effect in comparison to highly choline deficient diets.
Salmon growth was significantly higher in the krill meal and krill oil groups consuming 2.6g/kg of choline, in comparison to the positive control group, indicating that even sub-optimal levels of choline can satisfy choline needs for growth.
"What we learned from this study is that choline from krill meal and krill oil is equally effective, even at lower inclusion levels, in stimulating growth in fish and in supporting better intestinal and liver health," said Sigve Nordrum, EVP animal health and nutrition, Aker BioMarine. "Our findings prove that krill is a functional ingredient that can significantly improve the nutritional quality of the dietary feed, leading to better quality products."