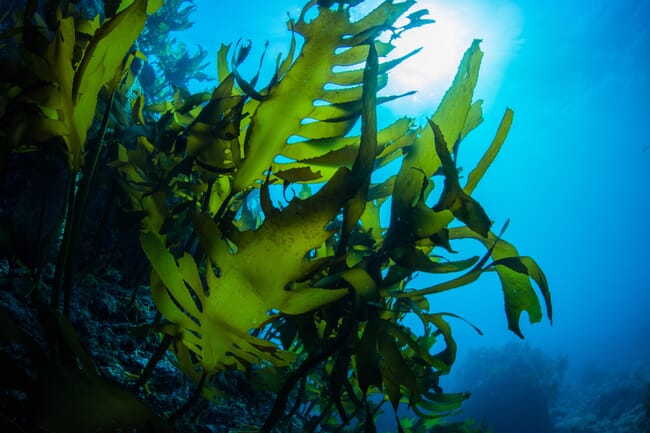 The study, the results of which have recently been published in Cell Discovery, tests antiviral activity in three variants of heparin (heparin, trisulfated heparin, and a non-anticoagulant low molecular weight heparin) and two fucoidans (RPI-27 and RPI-28) extracted from the seaweed Saccharina japonica. All five compounds are long chains of sugar molecules known as sulfated polysaccharides.
Led by researchers at Rensselaer Polytechnic, the study shows that the polysaccharides can act as "decoy molecules" which are attacked by the virus instead of human cells, neutralizing the virus before it degrades naturally, explains a press release from Rensselaer.
Previous research has shown this decoy technique works in trapping other viruses, including dengue, Zika, and influenza A.
Robert Linhardt, a Rensselaer professor of chemistry and chemical biology, explains: "The current thinking is that the Covid-19 infection starts in the nose, and either of these substances could be the basis for a nasal spray. If you could simply treat the infection early, or even treat before you have the infection, you would have a way of blocking it before it enters the body."
Jonathan Dordick, the lead researcher and a professor of chemical and biological engineering at Rensselaer, added that compounds from seaweed "could serve as a basis for an oral delivery approach to address potential gastrointestinal infection."
The researchers note that "this is distinct from remdesivir, which must be delivered intravenously. Indeed, when taken orally, the fucoidans, isolated from edible sulfated seaweed polysaccharides, are considered as 'Generally Recognized as Safe' and heparin, an approved drug, is not orally bioavailable."

"To this end, we suggest that treatment of fucoidans, nebulized heparin, or possibly TriS-heparin in combination with or without current antiviral therapies, should be assessed first in human primary epithelial cells and then in human patients suffering from Covid-19," they conclude.