Of the 714,585 salmon susceptible, the outbeak has led to 2000 cases and 1500 deaths. A further 108,000 salmon have also been destroyed.
From an epidemiological point of view, the Norwegian Food Safety Authority considers this outbreak at Hjellberget to be a first occurrence.
The Norwegian Veterinary Institute use genotyping to determine whether ISA outbreaks are an occurrence or a reoccurrence.
Infectious salmon anaemia was present at another location about 30 km away in May 2013 as well.
The ISA cases seem to be two separate outbreaks without any epidemiological correlation, although both of them belong to the same administrative region, Troms. The virus relating to the outbreak will be further characterized associated with the epidemiological studies.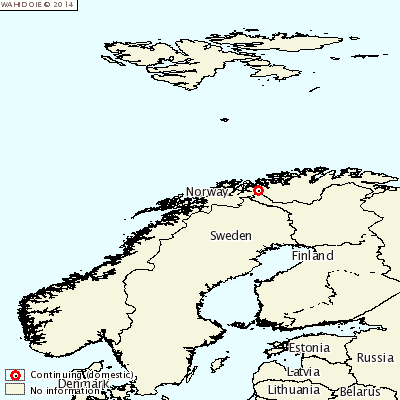 Further Reading
Go to our previous news item on this story by clicking here.