Sponsor message
Are you trying to break into aquaculture industry or already working in the field and looking to gain additional expertise for career development?
Iranians consult Norwegian aquaculture expertise
Delegates from the Iranian Fisheries Organization recently visited SalmoBreed in Bergen, on a trip organized by Nofima and the FAO to highlight the latest developments in breeding and genetics in aquaculture.
Iran produces both rainbow trout and a Caspian species of trout, Salmo trutta caspius. They want to genetically improve their fish populations and Nofima has commissioned a web course for Iranian breeders on behalf of FAO. 5m Publishing – the company behind The Fish Site – has been responsible for planning and building the course. The goal is to strengthen the expertise of Iranian breeders, and help them find a functional breeding system.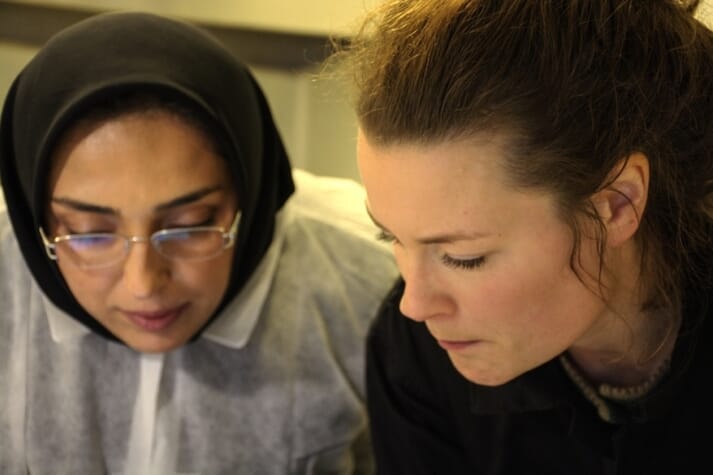 "5m are delighted to partner with Nofima on delivery of this distance learning course which represents an important initiative. Building on the successful courses that we run for St Andrew's University, 5m are developing partnerships with research establishments, universities and industry to deliver a new range of distance learning training to aquaculture industry personnel," says Nigel Balmforth, 5m's head of publishing.
The three guests also visited Lerøy Seafood, Blom Fiskeoppdrett and Marine Harvest during their visit to Bergen, before travelling to Sunndalsøra to visit Akvaforsk Genetics.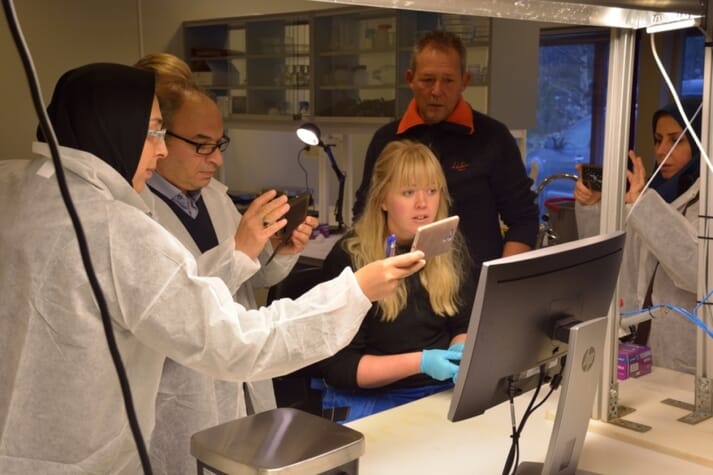 Senior researcher Hooman Moghadam from Nofima was both host and interpreter for the travelers, and he was supported by SalmoBreed's head of genetics, Borghild Hillestad, for two days.
"The guests were very happy with the visit, they said they had received a lot of interesting information. They praised the efficiency of production at the facilities they visited, and thought that the technology has the potential to be used directly in their own production," says Moghadam. "Their hope is that some of what they have learned will help make aquaculture production in Iran more efficient."
In addition to discussions and explanations of how SalmoBreed operates its breeding work, a practical session was organized in Lønningdal. Mostafa Rezvani and Maryam Nafari of the Iranian Fisheries Organization, and Saltanat Lashgari from the Iranian Fisheries Research Organization, were trained to label PIT-tagged fish by Heidi Hegg Skjønhaug. In addition, they received guidance from the fish health manager at SalmoBreed, Ragnhild Hanche-Olsen, to examine the digestive systems of salmon and look for any abnormalities.
Sponsor message
UMass Sustainable Aquaculture Online Courses Aquaculture is an increasingly important source of safe, nutritious, and sustainable seafood for people worldwide. Globally, aquaculture production must double by 2030 to keep pace with demand. These increases in demand for aquaculture products, food security considerations, and job creation have generated an increased need for skilled workers.
Discover how you can be part of this rapidly expanding industry.