Sponsor message
New 100% online training course from FishVet Group and Benchmark Knowledge Services on The Health and Welfare of Atlantic Salmon
Infectious Haematopoietic Necrosis Outbreak in Croatia
CROATIA - An outbreak of infectious haematopoietic necrosis (IHN) has been confirmed in a rainbow trout farm in Croatia.
100 deaths were caused by the virus in a susceptible population of 1000 trout.
In order to eradicate infectious haematopoietic necrosis on the fish farm, depopulation, disposing of infected and dead fish, washing, cleaning and final disinfection took place following the discovery of the disease.
Sampling and testing of susceptible wild fish, originating both upstream and downstream of the infected farm, was also conducted with negative results.
The outbreak occurred near Croatia's border with Slovenia.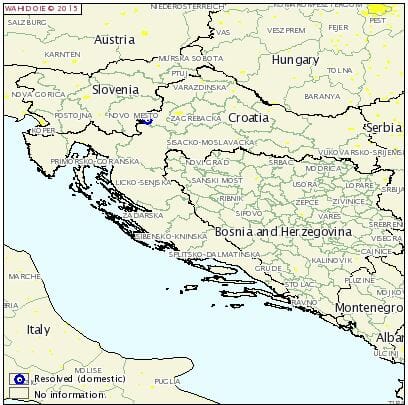 Further Reading
Find out more information on IHN by clicking here.
The Health and Welfare of Atlantic Salmon course
It is vital that fish farm operatives who are responsible for farmed fish are trained in their health and welfare. This will help to ensure that fish are free from disease and suffering whilst at the same time promote good productivity and comply with legislation.
Find out more