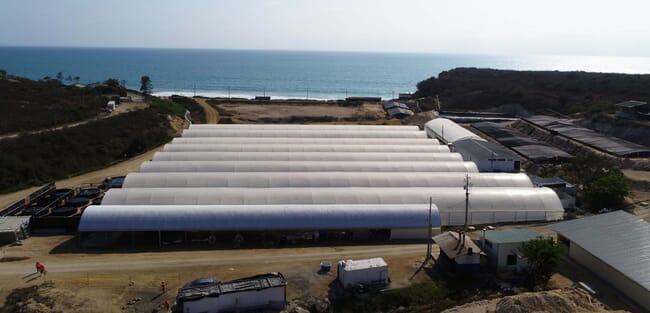 The facility is due to be operational in early 2021, and will sell specific pathogen-free (SPF) shrimp broodstock.
The venture will involve the formation of a new company, PT Kona Bay Indonesia. Hendrix Genetics' will supply the shrimp from its Kona Bay strategic nucleus in Hawaii, to ensure year-round availability of its genetically enhanced broodstock.
Initial operations will be based at a SPF facility in West Java. Within two years, the Dutch company plans to move to brand new state-of-the-art SPF facilities in North Bali, capable of producing over 100,000 SPF Vannamei broodstock per year.
Neil Manchester, managing director aquaculture of Hendrix Genetics, said: "We are delighted to announce this latest development in the expansion of our global shrimp breeding activities. Indonesia is a key market for us, and we are committed to providing all our valued customers with the very best broodstock, custom produced for the highest performance characteristics needed to support this great industry in Indonesia."
The Kona Bay brand already accounts for approximately 60 percent of the market share in Indonesia. With this new venture, Hendrix Genetics expects to expand its market share and volume, as the industry grows in line with forecasts.
The company has shrimp breeding and production activities in Hawaii, Ecuador, and Malaysia as well as a trout breeding operation in the US and salmon breeding operations in Chile and Scotland.