This article will begin with an examination of current international law standards regarding indigenous fishing rights, and then provide a glimpse of the domestic law of Australia.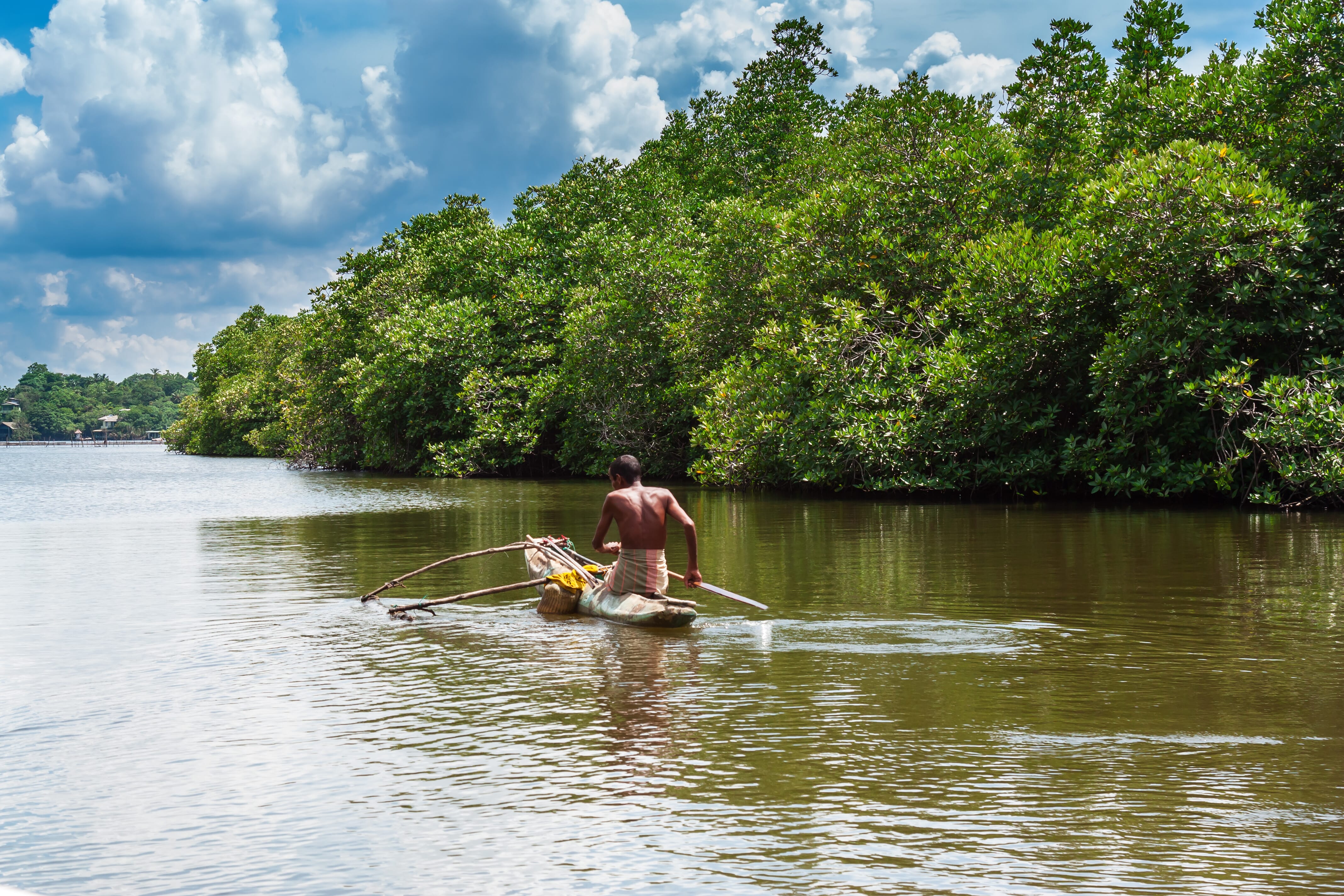 International Law
The current international legal framework provides no specific rules or principles regarding the rights of indigenous peoples to salt sea fishing. As a result, Indigenous coastal fishing rights are derived from more general instruments. Since the establishment of the Universal Declaration of Human Rights, the cultures of indigenous peoples, including their use of the ocean, has been increasingly protected by the introduction of various international law instruments.
United Nations Declaration on the Rights of Indigenous Peoples
The above declaration contains several articles which provide protections for the rights of indigenous peoples to natural resources. For example, article 3 provides for a right of self-determination which includes the free pursuit of economic, social and cultural development. More specifically, article 26 provides for the protection of the rights of indigenous peoples to own, use and control resources, lands and territories they possess by traditional ownership, occupation or use.
It is important to note that this declaration is not a treaty, and thus does not have the binding effect of a treaty. Its adoption by the United Nations does, however, have considerable legal effect internationally.
Article 27 of the International Covenant on Civil and Political Rights
Article 27 provides for the right of ethnic minorities to enjoy their own culture by precluding any action of others which interferes with this enjoyment. The Human Rights Committee, in General comment 23 (1994), stated that the right includes traditional activities of indigenous peoples such as hunting and fishing.
A strict application of this article to indigenous fishing rights would suggest the existence of a preferred position for indigenous peoples compared to other citizens. Therefore, It may be argued that in order to preserve indigenous culture in particular regions, fishing quotas and other restrictions imposed by law must be relaxed or eliminated in their application. Further, in order to uphold the intention of the legislation, it may be required that fishing quotas and other restrictions must be tightened for non-indigenous fishers. This idea is further supported by the Committee's explanation that article 27 imposes specific obligations on State parties to ensure the protection of these rights.
International Labour Organization (ILO) Convention concerning Indigenous and Tribal Peoples in Independent Countries (No. 169)
The ILO Convention includes numerous provisions which provide protections for indigenous rights to fishing. First, article 6 imposes a duty on governments to consult with its peoples to establish means by which they can freely participate in, and fully develop, their own institutions and initiatives. More specific to fishing rights is article 15, which supports the protection of material bases of indigenous peoples' culture by safeguarding their right to the natural resources of their lands. Article 13 provides that the term "lands" is to be given a wide meaning to include all "areas which the peoples concerned occupy or otherwise use".
The Domestic Law of Australia
The Indigenous people of Australia have a long-established connection with the sea. It is an important aspect of their system of traditional law and it also provides essential resources for their physical and economic livelihood, spirituality and culture. The Australian legal system only recognises indigenous rights to parts of their connection to the sea and its resources.
Native Title
Indigenous rights and interests in land and waters were recognised by the Australian High Court through the recognition of native title in the landmark case of Mabo v Queensland (No 2). This case established a set of requirements which must be satisfied for an Indigenous claim relating to land to be recognised. The Native Title Act 1993 (Cth), section 223(2), specifically states that fishing rights are capable of being a native title interest. The Act provides various specifics relating to the definition and boundaries of offshore waters and the requirements to establish a native title claim.
The common law provides important guidance as to the application of native title. Native title jurisprudence reveals a trend of Indigenous fishing rights being recognised as non-commercial, non-exclusive interests which are subject to the common law public right to fish as well as the international right of innocent passage. This trend in jurisprudence indicates a possible disconnect between Australian law and the Human Rights Committee's explanation of the duties imposed on State bodies by Article 27.
Other Statutory Rights and Interests
There exist a number of statutory regimes which supplement the Native Title Act and its application to Indigenous fishing rights in offshore waters. For example, Section 51(x) of Australia's federal Constitution vests the Commonwealth with the exclusive authority to control Australian fisheries within certain boundaries. Due to negotiations between the Commonwealth and State and territory governments, however, the authority to control fisheries is now shared between these levels of government and their corresponding legislation.
Conclusion
There have been strong developments in international and domestic laws regarding indigenous fishing rights in recent decades. On the international level, it is clear that the rights of indigenous and other minority groups are of great concern as reflected in the numerous conventions and declarations which hold these rights at their forefront. On the national level, Australia's domestic legal position suggests that indigenous fishing rights are indeed recognised by State parties, however the extent to which they adhere to international standards is questionable.
Known as "The Fish Lawyer" for her specialisation in aquaculture, marine and fisheries law, Katherine Hawes is the principal of Aquarius Lawyers. With over 20 years' legal and business experience, Katherine's expertise lies in advising and representing organizations and businesses on issues pertaining to the marine, boating and fishing environment. To find out more about Katherine, please see http://www.aquariuslawyers.com.au/