The study, which was undertaken by a team of researchers at the Institute of Aquaculture, used interview and questionnaire data gathered from regulators, salmon producers, industry bodies and supermarkets to explore actions taken by companies that are additional to their legal requirements – a phenomenon known as "beyond compliance".
The research findings are timely as the Scottish Environment Protection Agency (SEPA) has recently launched its Finfish Aquaculture Sector Plan, which includes a new focus on this phenomenon.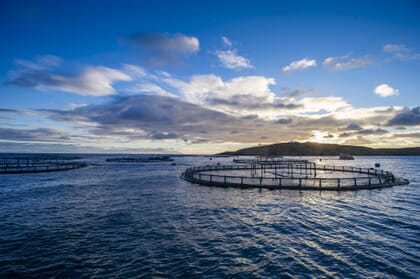 "There appears to be two main reasons why companies choose to go beyond compliance," said Clara McGhee, who led the research. "Either to add value to their brand and create a positive image of the overall industry – which ultimately benefits their profits – or because companies feel they have a moral obligation to protect the marine environment in which they operate."

Based on the questionnaire and interview findings, McGhee – who is a regular columnist for The Fish Site – identified "two tiers" of going beyond compliance: one with local impacts and the other with global ones. The local tier is focused on exceeding environmental quality standards (EQS) required by SEPA at the farm level and included use of cleaner fish as a biological control against sea lice and a subsequent reduction in medications entering the marine environment.
On a global level, on the other hand, the phenomenon took place at a company level, and included commitments to reduce their carbon footprint and improvements to the sustainability of their packaging materials.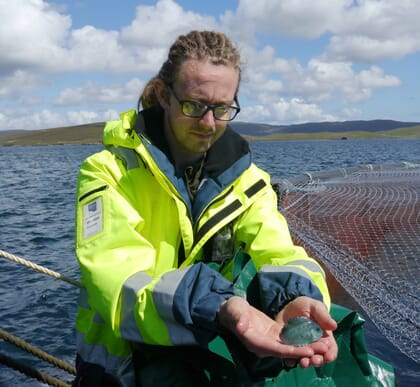 According to the authors, the global scale measures make a greater contribution to reducing Scotland's ecological footprint "but are currently unrecognised by SEPA or any other Scottish regulator, giving rise to further questions as to how and by who beyond compliance should be monitored, if at all".
The research team believe the findings uncover an often unreported side to the Scottish salmon industry and provide a positive message about the sector's environmental stewardship and its proactive approaches to minimising its environmental impacts.
However, despite these findings, the authors conclude that attempts to go beyond compliance are "piecemeal and incoherent" and so the whole sector could benefit from following a more structured approach. Indeed, they added that "a number of challenges facing the growth of the industry were also uncovered, mainly surrounding the current regulatory framework, biological issues and social licence to operate," and they noted that going beyond compliance more often could help the sector placate its critics.
McGhee concluded that for the industry to continue to grow, "collaboration and continued improvements to transparency from all stakeholders is required".
The full study, which was published in the latest issue of Marine Policy, under the title "What does 'beyond compliance' look like for the Scottish salmon aquaculture industry?" can be accessed here.