On the 25th anniversary of the country's most impactful toxic algal bloom, scientists at the Cawthron Institute believe the bloom may have caused more good than harm.

This week in 1993, New Zealand's export-focused shellfish industry reopened following a nationwide three-month shutdown in response to a toxic algal bloom that posed a public health threat. Twenty-five years later, the country now boasts a half billion dollar aquaculture sector, backed by a strong partnership between industry, science, and regulators.
Cawthron Research Scientist Dr Lincoln Mackenzie recognised in the early 1980s that algal blooms and their associated biotoxins were an issue around the world and specialised in marine harmful algal blooms in the New Zealand environment. He was heavily involved in the scientific response to the 1993 bloom.
"There was a lot of pressure at the time," he recalls. "People's livelihoods were on the line and the media attention was huge - there was something people found very fascinating about this unknown thing from the ocean affecting their food supply.
"Now we're much better placed because we have a long-term record of monitoring around New Zealand so we know what to expect. We also benefit from our advances in chemical methods, molecular tools, and world-leading monitoring. If this type of event happens tomorrow, we'll know quickly and there won't be any mystery about it."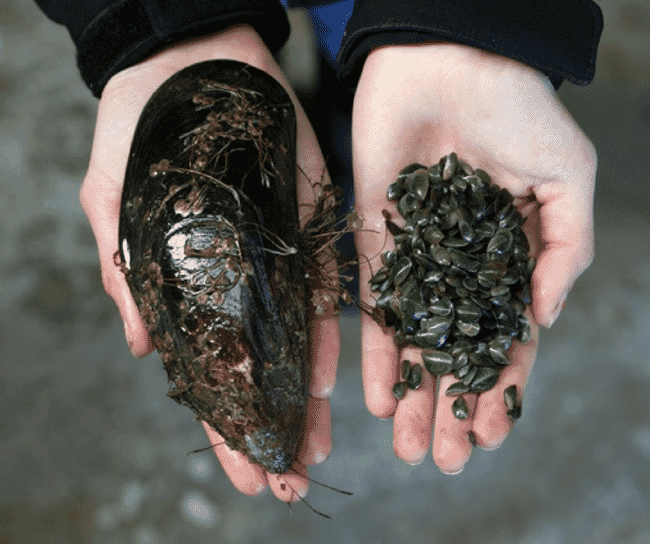 Former Marine Farmers Association President Rob Pooley was in the early stages of his new business at the time, and reflects on the impact of the event and the importance of improving methods to reduce false positives.
"We had to get up to speed on the science and it was a massive learning curve," he reflects. "There was a lot of uncertainty and the humanitarian cost was real. Many of us had little to no income and there were folk in the Havelock community relying on food parcels. We're resilient people and knew we would make it through, but there were certainly casualties within the marine farming industry."
Al Campbell was a regulator in 1993, and says closure was a painful decision that cost industry dearly. Looking back now though, he acknowledges the role of the bloom in bringing about innovation.
"At the time there was a user pays model in science research, and that meant industry really owned the problem and became partners in the solution," he observes. "Industry worked closely with scientists and regulators, so all new innovations were driven out of a desire to be collaborative, cost effective, and scientifically robust. This established the teamwork that is a great strength of the research programmes we have today."